(One of the Most) Wonderful Times of Year
There are many exciting periods in the life of an admissions office each year, and one of our favorites is fast upon us at this very moment. In just a few days, on August 1, the Common Application goes live for an entirely new group of students who have their own unique stories to convey and their own potential to fulfill as the process winds from application to enrollment and beyond.
The impending fall season also represents a time when our admissions counselors see a lot less of Nashville. Late August sees many in our midst "on tour" for Road Shows on both coasts and everywhere in between, and from there the officers spread out quite literally across the world – all in an effort to meet current and future applicants where they are, to be present for discussions about selective admissions, financial aid, the city of Nashville, what life is like at The Martha Rivers Ingram Commons, and so much more.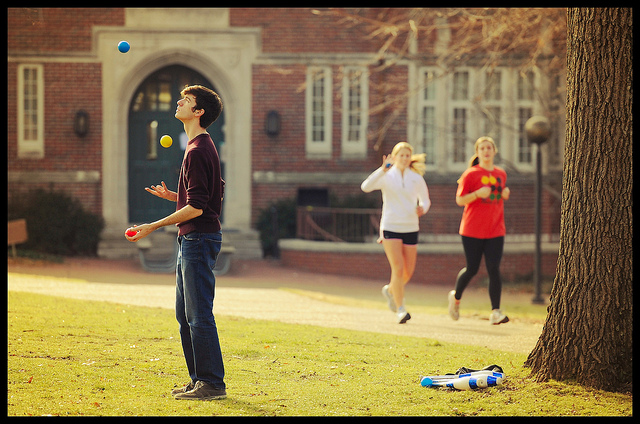 We'll also be hosting thousands of visitors right here at home. Future Commodores will step to the edge of iconic Alumni Lawn, where current students might be reading the classics while others get to know one another over a game of frisbee. Or perhaps our visitors will catch a glimpse of two 'Dores running into each other for the first time since summer break, a poignant reunion that's hard to grasp until you've spent a year living and learning together on a residential campus like Vanderbilt's. And the Lawn experience is just the beginning – who knows what else visitors will see as our Tour Guides slowly illuminate each corridor of campus, a national arboretum as rich with history as it is with the promise of discovery.
Yes, this is an exciting time indeed. Look for another post on August 1, the day the Common Application, the Vanderbilt Supplement, the Blair School's Music Profile and Audition Form, and other key documents go "live." It's all just around the bend and we couldn't be more excited.