So You're a Transfer Student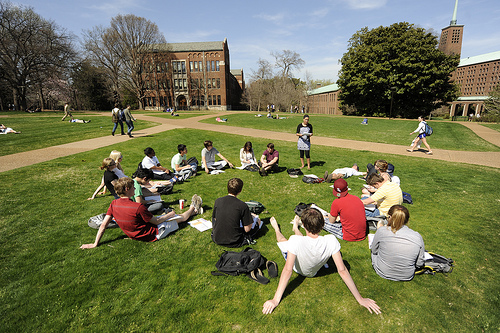 Well, I did it. I made it through mailing day.  After almost nine months of training, traveling, recruiting, reading, collaborating, and selecting some of the most talented high school seniors in the country, the admitted class of 2016 has taken shape — I have seen the letters leave the building.  The amount of pride and accomplishment I feel this week, both in the efforts of our office and in the remarkable achievements of our prospective students, is practically indescribable, and the smiles on my veteran colleagues' faces prove it is a feeling that will not fade in the years to come.
The reading cycle, however, is not yet done.  While letters for every Early Decision and Regular Decision freshman applicant have been mailed, the counselors in our office still have (considerably smaller) stacks of transfer applications that will now take precedence.  Although the reading process for transfer applications is fairly comparable to that of freshman applications, I want to take this opportunity to let all of our transfer applicants know how the process will work for you.
First of all, transfer students serve as extremely valuable members of Vanderbilt's diverse student body.  Defined as any student who has completed one semester of college credit (12 credit hours) at another university, transfers provide a unique perspective on campus and in the classroom through their previous college experiences.
You will notice in the list of required materials that we will be looking at your academic performance and involvement from both your high school and college years.  While we employ a truly holistic review process, the majority of our attention will be given to your college-level work.  We have found that the majority of our successful transfer students have attended institutions similar to Vanderbilt, where they have taken a full slate of challenging general curriculum courses.  With that said, we accept transfer students of varied educational experiences including those who have attended 2-year, 4-year, public, and private institutions.
Vanderbilt's priority deadline for transfer applications was March 15. If you have not submitted your materials but still would like to be considered for transfer admission, you may submit at this point, though we cannot guarantee you will receive the same consideration as if you had completed the process before the priority deadline.
Prospective transfer students are assigned to admissions counselors based on the location of their high schools.  For example, if you attended high school in Arkansas, but spent your freshman year at a university in Utah, your application will still be read by the counselor in charge of Arkansas (that's me!).  Feel free to contact your counselor with any questions regarding the admissions process or the status of your application.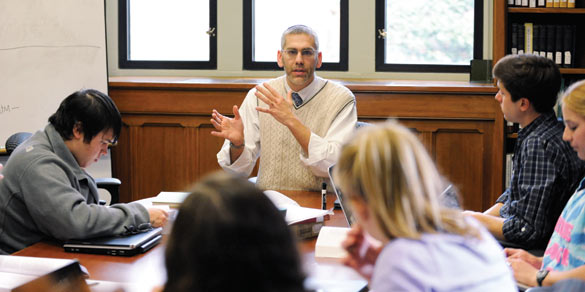 In regard to transfer credit, it is important to note that the Office of Undergraduate Admissions does not evaluate coursework, and your admissions counselor cannot tell you whether or not you will receive credit for a particular course.  Should you be admitted, your transcript will be sent to the school to which you were admitted, and the appropriate school officials will determine how or if transfer credit will be awarded. Transfer decisions will be mailed weekly on a rolling basis beginning in mid-April and continuing as late as August.
All of this, of course, begs the question, "What are my chances?"  Last year we received a total of 1,151 transfer applications and made 366 offers of admission.  This boils down to an admit rate of just under 32%, which was around 8% lower than the prior year.  Just like with our freshmen, the transfer admission process is a competitive one, and is getting more so each year.
Should your application pass Vanderbilt's holistically competitive review and you receive an offer of admission, rest assured that you will receive the same consideration in the need-based aid process as a freshman student.  While we do not offer merit-based awards to transfer students, you may still submit the FAFSA and CSS Profile, at which point you will be awarded 100% of your family's demonstrated need, completely loan free.
Once you arrive on campus, the Office of the Dean of Students, each of the four schools and several other groups around campus will hold orientations to help integrate transfer students into the Vanderbilt community.  The Office of Housing and Residential Education will also work with each of you to find an appropriate residential fit on campus.
Although the transfer application process happens later in the spring and lands in the denouement of the freshman admissions process, the excitement of "meeting" potential future Commodores through the stories within your applications remains.  I for one look forward to delving into the stack of shiny blue files that have been waiting patiently on my desk and into the variety of experiences and perspectives that will shine through as I read them.
All photos taken from Vanderbilt's official Flickr feed.