Leave Kafka at Home — it's Rites of Spring
Prepare to be disappointed young scholars of the world: you will be doing things other than studying and taking tests while at Vanderbilt. Frustrating, right? Here you thought you'd be camped out at Central library for days on end (oh the romance of the all nighter!) reading Kafka and waxing poetic deep into the night, living on bread and bread alone, and I'm quelling the vision.
Don't look at me: blame it on the Vanderbilt Programming Board (VPB).
Indeed, the VPB is one of over 350 student organizations tasked with making sure you don't go cross-eyed solving math equations or rushed to the hospital because you've gone catatonic in a study lounge. How do they do it? By booking emerging and nationally renowned music acts for Rites of Spring and Commodore Quake; world-class speakers and thought leaders for IMPACT; Grammy-winning R&B artist John Legend to talk about philanthropy and to perform a few songs, well, just because; and countless other activities to ensure the Vanderbilt experience is balanced.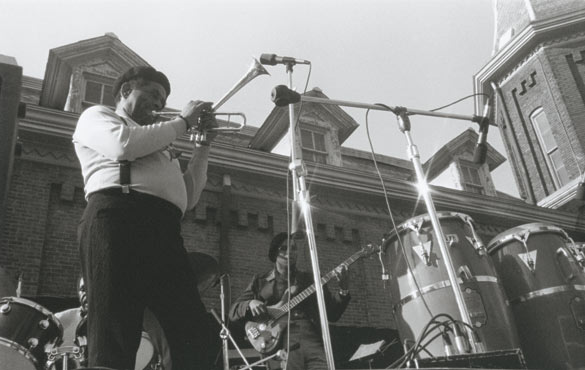 The two-day, on-campus music festival Rites of Spring, in particular, is one of the most anticipated events of the year. Started in 1971 as a means to better connect Vanderbilt to the surrounding Nashville community, one that's a little obsessed with music in case you hadn't heard, Rites has over the years featured everyone from jazz legends like Dizzy Gillespie to rock giants Red Hot Chili Peppers and Smashing Pumpkins to hip-hop legends Run DMC and Naughty by Nature. In more recent years the event has increasingly featured very of-the-moment, buzzworthy acts like Phoenix, Kid Cudi, Feist and The National before each has gone on to great success around the world. Nashville artists also figure prominently, as up-and-comers share the stage with local legends in an effort to continue the University's longstanding support of the arts in Music City — and vice versa. And all of it goes down on Alumni Lawn, much to the delight of the entire Vanderbilt community.
Last week, the VPB released the Rites line-up for 2012, just as current students hit the mid-point of spring semester and begin to crave warmer weather and a reprieve from studying. To be held on April 20 and 21, the headliners include the Pittsburgh rapper and "Black and Gold"-penning Wiz Khalifa; alternative progressive rockers MUTEMATH; ascendant party starters Sleigh Bells, who recently appeared on Saturday Night Live; local DJ and mashup artist Wick-It the Instigator, as well as the much-adored Chancellor Warhol; actor and songwriter Tyler Hilton; and many more. The balmy spring weather and celebratory atmosphere will provide students with a much-needed distraction before finals week commences — something even the most ardent scholars can appreciate.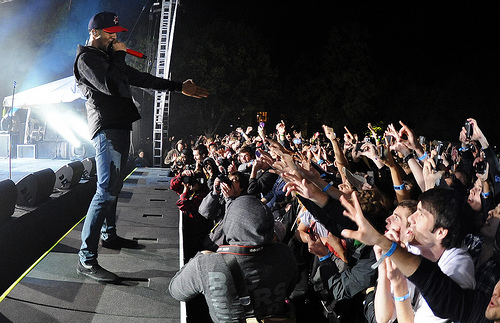 Look, you're beyond smart enough to read between the lines. Yes, you will be working incredibly hard if you become a Commodore. Yes, you will probably experience at least a few all nighters and will have plenty of opportunities to read The Metamorphosis and meditate on the virtues of existentialism. Yes, there will be times when you feel like you bit off more than you can chew. We all have those days. But one of the defining elements of the Vanderbilt experience is that decidedly non-academic activities are not only available, they're encouraged. And they're often really amazing to boot.
Rites of Spring tickets for Vanderbilt students, faculty, staff, as well as the general public, went on sale yesterday – sounds like a great reason to pay us a visit! That being said, keep in mind that our visit programs fill to capacity very quickly in March and April, so act fast if you intend to see Vanderbilt around this time.