Personalize Your College Search
While many high school seniors are patiently awaiting college decisions at this time of year, if you're younger, you may just be starting your college search process. If you're a sophomore, you're probably starting to get asked if you've thought about where you want to go to college. Have you started to put some thought into it?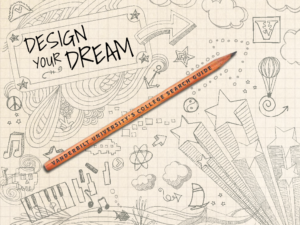 If you're at the beginning of your college search process, this is a great time to dream big about the kind of qualities you're looking for in a college, and we can help with our Dream College Tracker. Whether you choose Vanderbilt or not, we want to help you get on the way to your dream college with these three steps.
Learn what you should do to make the most of your high school years. Here are some tips:
Take the most challenging courses that are appropriate and available.
Explore extracurricular ways to grow outside the classroom.
Use your school's counseling office – it can be a great resource!
Create an email address to use for your college correspondence.
Explore college websites and connect with colleges via social media. (This is a great way to hear from current students, for example on our Instagram student takeovers.)
Take advantage of opportunities to meet with college admissions staff when they come to your town or school.
Visit campuses to get see what they feel like.
Talk with your parents about financing your college education, and try net price calculator tools on college websites.
Learn about financial aid and scholarship opportunities. Some schools, like Vanderbilt, offer generous financial aid programs that can make college much more affordable.
Evaluate the different college characteristics that matter most to you. To help you get started, here are some questions to consider:
What do you want to study?
What have been your favorite kinds of classes so far?
Where do you want to live?
Do you want a college or a university?
How big is big enough?
Do you want to go abroad?
What kinds of campus activities do you want to participate in?
What kinds of financial aid or merit scholarships are available?
Personalize your college search with our interactive Dream College Tracker.
Build your own list of college characteristics.
Keep track of the schools you're considering and how they fit your preferences.
At this point in your college search you have the opportunity to dream big about what you want your college experience to be. We hope that our Dream College Tracker can help you along the way!