December 1 is the Merit Scholarship Application Deadline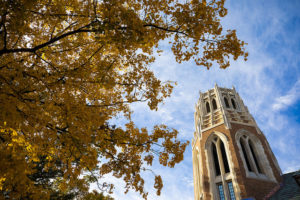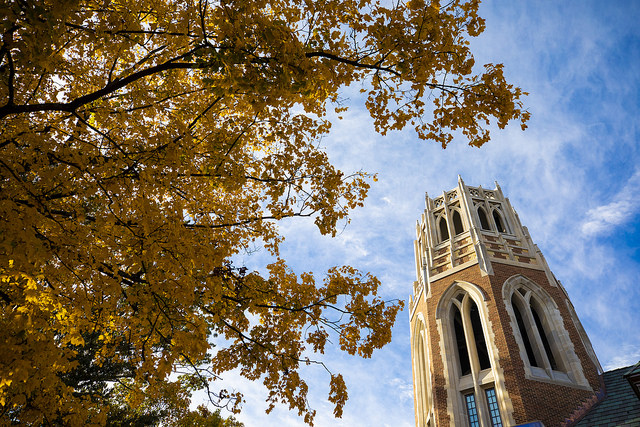 As you prepare to enjoy Thanksgiving break, don't forget that Vanderbilt's merit scholarship deadlines are right around the corner! The deadline to apply for our three signature scholarships – the Ingram Scholarship Program, the Cornelius Vanderbilt Scholarship, and the Chancellor's Scholarship – is Saturday, December 1, 2018. Recipients of these scholarships are guaranteed full-tuition awards that include a stipend for summer research, study abroad, a creative endeavor, community service, or the required immersion experience.
Here are the steps you need to take before the deadline in order to apply for these scholarships:
You must first apply for admission separately by submitting the Common Application, Coalition Application, or the QuestBridge Application. Learn more about applying to Vanderbilt.
After you submit your application for admission for Vanderbilt, you will receive an email from the Office of Undergraduate Admissions about how to create your MyAppVU account.
Once you have access to your MyAppVU account, you will be able to upload your scholarship application in PDF format. (Pro tip:  you can view the questions for the scholarship applications on our Merit Scholarship page before you submit your Vanderbilt application.)
If you do not see a green check mark and date of submission after uploading your scholarship application, your application was not successfully submitted.
In observance of Thanksgiving, the Office of Undergraduate Admissions and the Office of Student Financial Aid and Scholarships will be closed Thursday, November 22 and Friday, November 23. While we're closed, you can check for receipt of application materials through your MyAppVU account or get answers to  Frequently Asked Questions on our site. After the break, feel free to reach out to us with your questions at the contact info listed below.
From all of us in the Office of Undergraduate Admissions, we wish you a restful, relaxing break and look forward to speaking with you when we return — happy Thanksgiving!