Great Minds Think Alike
You've heard about what we did during your summer vacation.  You know we travel extensively during the fall. But have you ever wondered what actually happens when your Vanderbilt admissions counselors are all back in the office together?
In addition to running visit programs like Black & Gold Days and the work of reading all those applications, we find time for some amazing conversations over lunch, discussing everything from the most recent season of the Bachelor to the best form in which one can consume potatoes (which is obviously tater tots). With over 30 full-time staff members, we also tend to match more than you might think we would. We always take great delight in our matching moments, and today I wanted to share a few with you from the past few months. By the way – none of these photos were planned!
Sometimes, we match during programs and events on campus. Sam Joustra and I had a matching moment during a visit event late last year and it was the perfect time for us to re-create a popular emoji.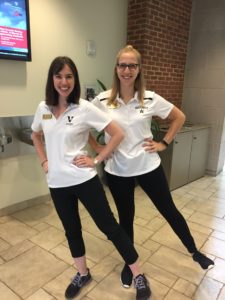 We don't just match during special events  Working through thousands of applications takes some serious focus and a little bit of comfort. Shane McGuire, Brandon Nyswaner, and I had a penchant for plaid while reading and staying cozy during our Nashville winter.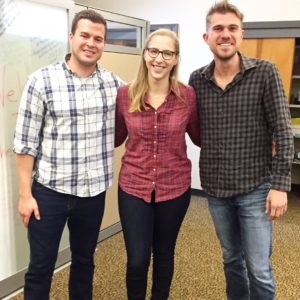 Julianna Staples and Garth Parke shared our passion for plaid and even struck quite the pose. I think they have a second calling as models, don't you?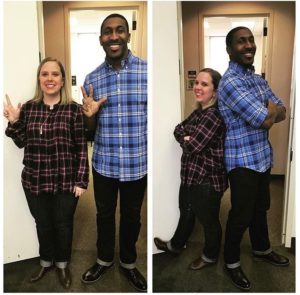 We take our business casual seriously here at Vanderbilt!  Brandon and Keldrick Stephens were on the same wavelength another day this winter. When we're in the office during the winter we catch up on emails, make phone calls, and give information sessions.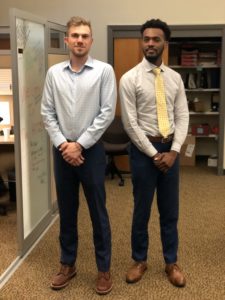 Harper Haynes and Julianna didn't let the men in the office have all the fun…we are a very well-dressed and well-coordinated office!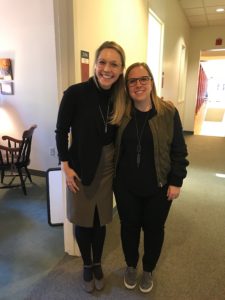 We enjoy photobombing each other as much as we enjoy matching. Julie Chapman and I realized after a meeting that we were wearing nearly identical outfits, and of course Sam (in the background) found it amusing too.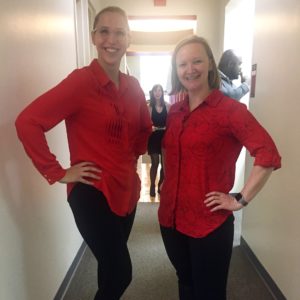 Last but most certainly not least, our leadership is not exempt from this matching trend! Director of Admissions John Gaines and Director of Student Financial Aid and Scholarships Brent Tener sported similar outfits during Black and Gold Days this February.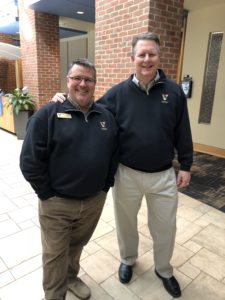 We spend lots of time away from each other while we are reading applications or traveling the globe, so we always relish a chance to get together and enjoy each other's company. Here's a rare shot of us all in one place, from mailing day last year (at least a few of us are matching in this one).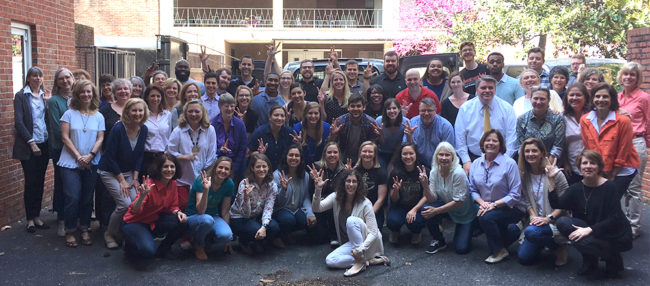 One other way we always match:  we all cheer for the 'Dores…Anchor Down!