Financial Aid Application Process and Deadlines
Financial aid applications became available October 1, and before you know it, the deadlines will be here! Don't worry — I'm here to share with you how the financial aid process works at Vanderbilt.
For U.S. citizens and eligible non-citizens, we require the Free Application for Federal Student Aid (FAFSA) and the College Scholarship Service (CSS) Profile provided by the College Board. These applications are used in combination to determine a student's eligibility for federal, state, and institutional assistance. We require only the CSS Profile for International applicants. You will need the following information to complete the financial aid applications as accurately as possible:
Parent(s) 2016 Federal Tax Return and W-2's
Student 2016 Federal Tax Return and W-2's
Records of untaxed income such as child support and interest income
Information on cash (savings and checking account balances), investments, and real estate
Deadlines
There are priority filing dates for each of the admission decision plans, along with the dates that award information will be available for admitted students (more info on admission decision plans is available through the Dates and Deadlines page of the admissions site):
Early Decision I
FAFSA and CSS Profile – November 7, 2017
Financial aid awards available – December 15, 2017
Early Decision II
FAFSA and CSS Profile – January 2, 2018
Financial aid awards available – February 15, 2018
Regular Decision
FAFSA and CSS Profile – February 1, 2018
Financial aid awards available – April 1, 2018
Completing the FAFSA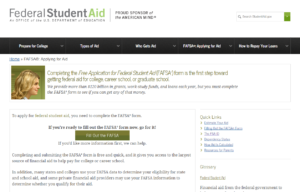 Remember that the FAFSA is free! Before you complete the FAFSA, an FSA ID is required for both the student and parent. The FSA ID is used to confirm your identity and allows an electronic signature on federal student aid documents. Your FSA ID will remain the same each year and it is extremely important to keep this information confidential. To learn more or create your FSA ID, click here.
Once you successfully create FSA IDs, you are ready to complete the 2018-2019 FAFSA. You will have the option to use the IRS Data Retrieval Tool (DRT) to transfer your 2016 Federal tax information directly to the FAFSA. Make sure that both the parent and student electronically sign the FAFSA with their FSA ID. Vanderbilt's school code for the FAFSA is 003535.
Completing the CSS Profile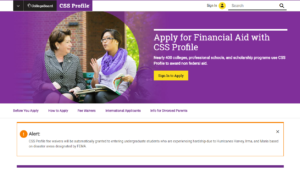 The CSS Profile application is similar to the FAFSA but gathers more information. There is an application fee of $25 for the first school and a $16 fee per additional school. It is possible to qualify for a fee waiver and eligibility information is available here. Vanderbilt's school code for the CSS Profile is 1871.
Tax Returns
We also require admitted students to submit a copy of 2016 tax returns for parent(s) and student. The Office of Student Financial Aid will request a copy be submitted via IDOC after the student is offered admission. If you submit your tax return information for another school participating in IDOC, then that information will be made available to us once requested.
If you are not sure if you qualify for need-based financial aid, please complete our Net Price Calculator. This great tool will provide you with an estimate of your financial aid award. To learn more, check out these recent posts about our Net Price Calculator and merit scholarship opportunities. If you have any questions about the financial aid process, please feel free to contact the Office of Student Financial Aid and Scholarships at 1-800-288-0204 or finaid@vanderbilt.edu.