Your Nashville Summer Visit Guide
It's summer break! What are your plans? College visits? Family vacation? How about both.
Vanderbilt and Nashville are great destinations this summer. Where else can you visit a top-20 school in a city ranked on the Lonely Planet Top 10 Best in Travel 2016 list? (Hint: nowhere else!) From campus tours to concerts, here are the key tips to planning a great trip: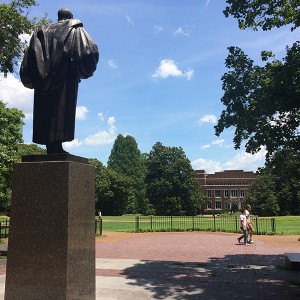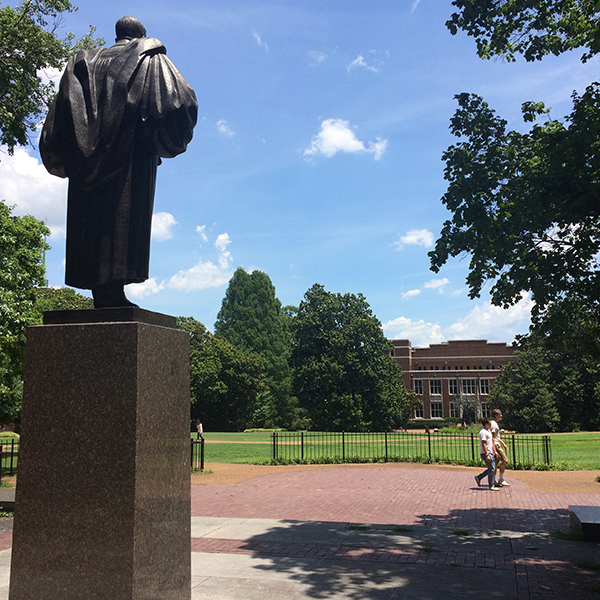 Go outside – Nashville's natural beauty is on display in the summer, so takeadvantage and go outside. Enjoy one of Nashville's many summer festivals including the Nashville Rib and Jazz Festival, the Tomato Art Festival, or the Watermelon Festival. Outdoor recreation options abound; you can canoe the Harpeth River, hike a trail at Montgomery Bell State Park, or stroll around The Parthenon in Centennial Park.
Visitor pro tip: Vanderbilt's campus is a nationally-recognized arboretum – it's like a park in the middle of the city.
Find the right campus visit option for you – Whether you are just starting your college search or narrowing down your list of top schools, we have options to help you get to know Vanderbilt. For rising seniors, we offer PreVU, a full-day visit program that gives you an in-depth look at campus. PreVU gives students an opportunity to talk with Vanderbilt faculty about academic programs or undergraduate research opportunities, take a student-led campus tour, and get insight on college admissions and financial aid from Vanderbilt experts. Visit the PreVU page for more information and to register. We also offer a daily information session and campus tour. This one-hour presentation and 90-minute tour are a great introduction to the Vanderbilt community, our admissions process, and our financial aid policies. Our visit programs fill quickly, so be sure to register!
Visitor pro tip: regardless of which option you choose, take the opportunity to ask questions and talk with your student tour guide.
Listen Up – Nashville is known as Music City, and summer is one of the best times to catch great live music. From Drake to Twenty One Pilots to LeAnn Rimes to the Nashville Symphony Orchestra to Bluegrass at the Ryman, whatever your taste in music, Nashville has a concert for you.
Visitor pro tip: Summer is also a wonderful time to see free music in Nashville. Check out visitmusiccity.com for their huge list of free music options.
Don't forget the food – In recent years, Nashville's food scene has become one of the best in the nation. In fact, Conde Nast Traveler has said of Nashville, "There's enough going on food-wise to warrant a trip solely for eating." From classic Southern meat 'n three restaurants like the James Beard Award-winning Arnold's Country Kitchen to acclaimed fine dining options like Husk, Nashville has it all. You shouldn't miss Hot Chicken, Nashville's original culinary creation, but you should definitely order carefully.
Visitor pro tip: Vanderbilt's neighborhood is filled with great dining on and off campus. To get a feel for Vanderbilt dining, eat lunch at The Commons Center (this is included as a part of the PreVU program).
We hope to see you in Nashville this summer!