Meet the New Inside 'Dores
No doubt, you've heard us highly recommend visiting campus and joining our mailing list to get to know us better. In addition, the Inside 'Dores student blog is one of the best ways for prospective students to learn more about life at Vanderbilt. Covering everything from the local coffee shop scene to how to get involved with research as an undergraduate, student bloggers are opening up their doors to you (see what I did there).
This year, the Inside 'Dores blog has welcomed nine new students to the ranks. Since the fall semester, they've been chronicling their time at Vanderbilt and providing insights you can get only from current students. If you haven't been faithfully reading the blog, it's not too late to catch up. Consider this post your introduction to the new student bloggers and the highlights of their work so far.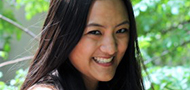 Sami Chiang, '18
School: Peabody College
Major:  Either Early Childhood Education or Child Development
Hometown:  Albany, CA (San Francisco Bay area)
Post highlights: Sami Reads the Viewbook, Why You Should Add Vanderbilt to Your College List, Southern Things That Seem Scary (But Actually Aren't)
Ask Sami a question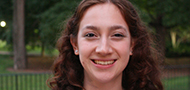 Aleida Gomez, '16
School:  Peabody College
Major:  Elementary Education
Hometown:  San Antonio, Texas
Post highlights:  Passport to Nashville Weekend, 2 Years Later, It's A(lternative)S(pring)B(reak) Season!
Ask Aleida a question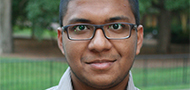 Saquib Rahman, '18
School:  College of Arts and Science
Major:  Chemistry
Hometown:  Dhaka, Bangladesh
Post highlights:  Breaking the Ice, My "First Love" at Vandy, How Finals Week 1 Came To Pass
Ask Saquib a question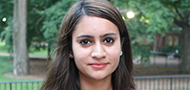 Aditi Thakur, '18
School:  College of Arts and Science
Major:  Economics
Hometown: New Delhi, India
Post highlights:  Bollywood Night Out, Diwali 2014: She's The Man!, Visions: My First Vanderbilt Family
Ask Aditi a question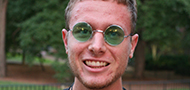 Josh Palmer, '17
School:  College of Arts and Science
Major:  Math and Physics
Hometown:  Sarasota, Florida
Post highlights:  Monday Monday so Good to Me, Fast Times at McGill High, My Experiences with Ferguson
Ask Josh a question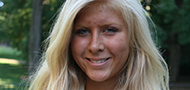 Claudia Willen, '18
School:  College of Arts and Science
Major:  Undecided – Political Science and Spanish, maybe
Hometown:  Richfield, Ohio
Post highlights:  Only at Vanderbilt, Dinner with the Chancellor, Glimpse into Greek
Ask Claudia a question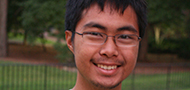 James Lopez, '17
School: College of Arts and Science
Major:  Mathematics & Classical Studies
Hometown:  Houston, Texas
Post highlights:  Choices for a Pre-Med, First Time Honkytonk Line Dancing, McGill: Where the Wild Things Are
Ask James a question
Gabi Grys, '18
School:  Peabody College
Major:  Secondary Education and History
Hometown:  Bethlehem, Pennsylvania
Post highlights:  The Commons Plague, Fall Break Favorites, Team Teachers
Ask Gabi a question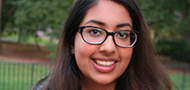 Ishani Pabari, '18
School:  School of Engineering
Major:  Mechanical Engineering
Hometown:  London, England
Post highlights:  A Vanderbilt Thanksgiving, An Evening at The Bluebird Café, Freshman Engineering: ES140 Modules
Ask Ishani a question