The Universe is Calling You to Nashville!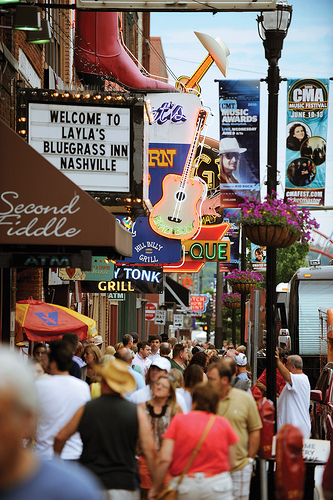 Generally speaking, I'm not one to make grand, sweeping New Year's Resolutions.  As a proud member of the millennial generation, I acknowledge that my attention span is far too short to make myself exercise daily or eat more vegetables or read substantive books for even a week at a time, let alone an entire calendar year.
Even so, I was intrigued when my good friend and fellow admissions blogger Jay Watson sent me an article he found in The New York Times that profiled "52 Places to Go in 2014."  Maybe I can't give up cookies and pie for the next 365 days, but I could at least expand my horizons by checking out a few places that these experienced travelers have deemed "must see."
It turns out, I can experience at least one of these fabulous destinations without leaving the comfort of my own home – I am, of course, referring to the fabulous city of Nashville, Tennessee.  The New York Times designated our very own Music City as the #15 place to go in 2014, making it the third highest U.S. city on the list.  The article points out several of Nashville's greatest points of attraction, including its diverse and booming music scene and renowned status as one of our country's best foodie hubs.
Now I know that you're thinking – "Carolyn, I'm trying to get into college here, and I can't quit school for the next year of my life to visit these 52 fabulous locations."  There's no need to fear, because a couple of months ago, the Huffington Post published their own list of "20 Awesome U.S. Cities You Need To Visit In Your 20s."  This time, all of the destinations are within the 50 states, and you have the next decade or so to get it done.  Most importantly, the city that top's Huffington's list should look familiar: it's Nashville!
So I am now 1/52 done with my New Year's Resolution, and 1/20 done with my traveling goals for this decade, and the rest of you need to catch up!  Whether you're a senior finishing up your Vanderbilt application (there's still time!), a junior narrowing down your college list, or a freshman or sophomore just starting to explore your options, take a hint from the universe and make a trip to Nashville this spring.  While you're here, you can take advantage of any of our wonderful campus visit programs.
See you around town!