How To: Write Your Personal Essay
While we still have a few more days until the official beginning of fall, around here it feels a lot like the season has already begun. Classes are back in session, the leaves are falling off the trees, and most of our counselors have departed for the two-month marathon of flights, high school visits, and college fairs that we call travel season.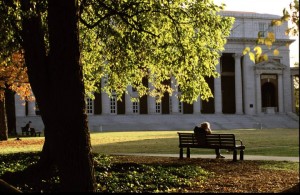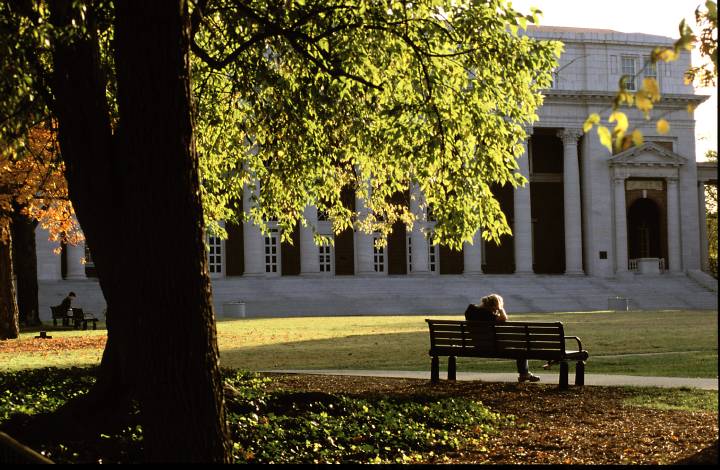 In addition, thousands of high school seniors across the country have begun the process of filling out college applications. Regardless of whether or not one of your applications will be submitted to Vanderbilt, we would like to offer you a few nuggets of the expertise we have acquired working with students and evaluating applications over years.
Thus we give you: The "How To" Series. Over the next several weeks, we will be posting lists of tips concerning various pieces of the application that we hope will make this process a little less overwhelming for all of you. Today's tips focus on the personal essay.
Be thoughtful, but not fretful. As a senior, most of the accomplishments that will make up the bulk of your application – academic performance, test scores, and extracurricular involvement – are said and done. In a sense, the only part of the application over which you have complete control right now is the essay. Don't let this scare you! While the essay is a valuable tool that we use to understand you better, it is rarely if ever a "make or break" component of your application.
Keep the "personal" in personal essay. The Common Application presents six different prompts for you to choose from when writing your essay. To be honest, we don't really care that much what you write about, as long as you're writing about you. In other words, don't spend the entire essay detailing the life of your favorite and most accomplished family member, but rather focus on how that person has affected you and your life decisions. Don't give us a detailed narrative of your favorite community service trip, but instead tell us what you learned from that trip and how it has changed your outlook on the world. This is one time when it's okay to be self-centered – more than anything, we want to know about you!
Don't try to guess what the reader wants to hear. If you ask a hundred different admissions counselors what their favorite kind of essay is, you will likely get a hundred different answers. Trying to figure out what topic will get us most excited is like trying to guess which outfits the judges of Project Runway are going to like the most – no matter how many times we watch, Heidi always manages to confound. Instead of trying to game the system, focus on the things that get you excited. If nothing else, I promise that passion will show through.
Feel free to be funny or creative – but don't overreach. If your friends tell you that you're the funniest person in the class, use that skill to your advantage. If your creativity is what sets you apart from your peers, let that innovation guide the structure and content of the essay. On the other hand, if every joke you make at the cafeteria table falls flatter than a pancake in a Panini press, don't try to fake it. Figure out what your personal strengths are, and stick with them.
Tell us something we don't already know. When writing your essay, be sure to keep in mind all of the other pieces of your application we already have in front of us while we're reading it. Do not use this space to summarize your extracurricular involvement or your academic achievements if we've already seen these things in your resume and transcript. We know that there is more to you than just test scores and leadership roles, so tell us more!
Ask for input (but not too much). Your parents, friends, guidance counselors, coaches, and teachers are great people to bounce ideas off of for your essay. They know how unique and spectacular you are, and they can help you decide how to articulate it. Keep in mind, however, that a 45-year-old lawyer writes quite differently from an 18-year-old student, so if your dad ends up writing the bulk of your essay, we're probably going to notice.
Edit, proof, polish, and breathe. Beyond gaining insight into your personal psyche, the purpose of the essay is also to showcase your written communication skills. Treat this essay just like any class assignment – write it early, proof and revise, keep an eagle eye out for spelling and grammatical errors, and make sure it is presented in a clean and polished way. That being said, do not call our office in a panic if you discovered a missing article or a misused "its" after you hit submit. Because of our holistic selection process, no student will be denied based on one element of his or her application; this includes typos.