Early Action, Early Decision, and Regular Decision: What's the Difference?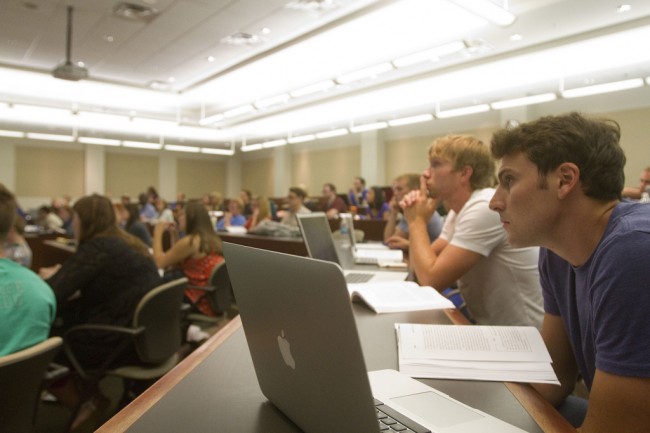 If you are reading this blog post right now, chances are good that you have already made one very important decision: you are applying to college.  If you are a high school senior, you are likely starting to make the second decision: which schools you are applying to.  The next step is one you may have not yet begun to consider: when to apply.
While we as admissions counselors do our best to make the application and admissions process as simple as possible, we know that this decision in particular can be a complex and confusing one.  In an effort to make your options clear, we have outlined below a few common terms that you may need to understand when choosing an application decision plan for each school.
Early Action: Students who apply to a school Early Action will submit their applications before the regular deadline and will be informed of their admissions decisions soon after (typically in January or February).  These students are not committed to their Early Action schools, and still have until May 1 to either accept or decline their offers of admission.  Students who are not admitted Early Action may be "deferred" to the Regular Decision deadline, though these policies will vary between schools.
Note: Vanderbilt does NOT accept Early Action applications. Please refer to the admissions office of each school you are applying to for institution-specific policies.
Early Decision: Early Decision plans work very similarly to Early Action, in that students will submit their applications before the Regular Decision deadline and receive their admissions decisions soon after.  The most significant difference between these two plans is that Early Decision is binding, which means that any student who applies and is admitted to a school through Early Decision is expected to enroll.  Early Decision applications typically require some type of signed form (such as the Early Decision Agreement on the Common Application) that indicates this intention to enroll upon admission.  If a student is admitted Early Decision, he or she is expected to withdraw all other applications and submit the matriculation fee (or fee waiver) upon receiving the offer.
Students applying Early Decision are strongly encouraged to research the financial aid policies of an institution. For example, it is important to know that Vanderbilt will meet 100% of demonstrated financial need for all admitted U.S. citizens and non-citizens, and will do so without the use of loans, but keep in mind that these policies will vary between institutions.  Resources such as a school's net price calculator and financial aid officers can be used to get a good estimate of what that package might be, and many schools (including Vanderbilt) will send preliminary aid packages to those students who are admitted through Early Decision. Should a student who applies for financial aid not be offered an award that makes attendance possible, the student may decline the offer of admission and be released from the Early Decision commitment.
Regular Decision: The vast majority of students who apply to a given institution will do so through Regular Decision, and they can apply Regular Decision to as many schools as they would like.  While the application submission deadlines will vary between institutions, Regular Decision deadlines typically fall in early January, and offers of admission are sent out in late March or early April.  These students will have until May 1 to either accept or decline their offers, and each student is only permitted to submit a matriculation fee (or fee waiver) to one of the institutions to which they have been admitted.
If you're a visual learner, like myself, use this chart below to keep all of the above terms straight:

Please feel free to contact your admissions counselor if you have any questions about these terms or how each decision plan works at Vanderbilt.