The Waiting
My good friend Tom Petty said it best – the waiting is the hardest part.  And all you seniors out there know exactly what I'm talking about.
All three of our application deadlines have officially past.  You have written and rewritten your essay, lovingly harassed your teachers into mailing their recommendations, gathered your grades and test scores, and packed your extracurricular activities into a powerful punch of a resume.  You have dotted your i's, crossed your t's, tilded your n's, done whatever it is you do to Q's to make them look like Q's, and your application is complete.
So what now?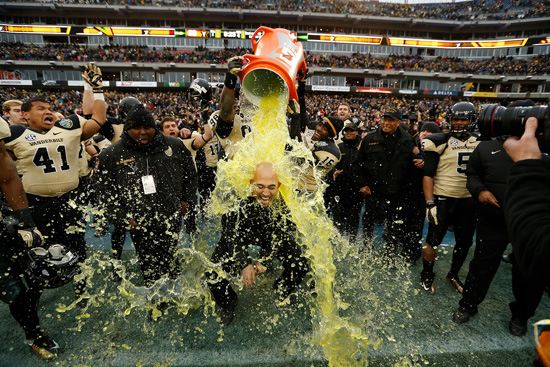 First, do everything you can to ensure that we do in fact have everything we need.  Within a week or so of sending in your final documents, you should receive an email indicating that your application is complete.  If you see this email, you are done!  If you do not, or if you receive one stating that we are missing an item or two, either resend them as soon as possible or get in touch with your admissions counselor to straighten everything out.
Second, celebrate!  Regardless of the decisions you receive over the next few months, take a moment to congratulate yourself on a job well done.  Applying for college is no easy task, and I can honestly tell you from looking through a couple hundred of these files so far, each and every one of you has something – usually several somethings – to be incredibly proud of.
Third, apply for need-based financial aid.  If you are a Regular Decision applicant, your CSS Profile and FAFSA are due on February 5.  If you applied for Early Decision (or if you are an international applicant), your CSS Profile should have already been submitted, and your FAFSA is still due on the 5th.  If you have questions about your financial aid application, please contact the Office of Student Financial Aid and Undergraduate Scholarships at 1-800-288-0204 or finaid@vanderbilt.edu.  If you are unsure whether or not you might qualify for need-based aid, check out our handy net price calculator.
Fourth, buckle down.  Just because you submitted your transcripts does not mean the grades and accomplishments of your final semester do not matter.  For one thing, we may be following up with some of your guidance counselors to request midyear reports from those who did not send them or check up on your progress as the end of the year draws near.  For another, we want you to be as academically prepared as possible for your college experience, no matter where you end up. Keep up the hard work we know you are capable of.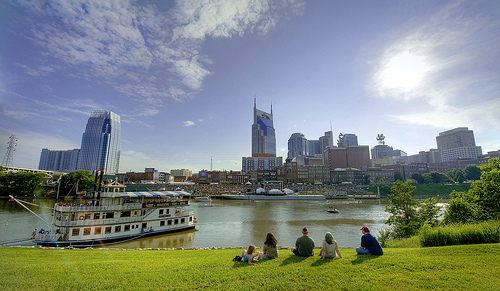 Fifth, continue to do your research.  Once you receive your decision letter, whether it comes in mid-February or early April, you will have some very important decisions to make, and we want you to be as well-informed as possible.  Read up on Music City and check out some of the awesome events happening in the Nashville community on a regular basis.  Read the Inside 'Dores blog or get in touch with one of our tour guides to get a student's perspective on the Vanderbilt experience.  If you have not visited campus, register for one of our daily information sessions or any other campus visit experience.
Most importantly, enjoy the rest of your senior year.  While it might be difficult to believe it right now, around September of your freshman year you're going to start missing your mother's home cooking, your little brother's company, your football and Scholar's Bowl teammates, and that English teacher that always pushes you a little bit harder than the rest.  Look forward to the next exciting and defining phase of your life, but never let that anticipation drown out the beauty of the phase you are in right now.
In the meantime, congratulations on completing your application, have a tremendous semester, and, as always, let us know if there is anything we can do to help.