Fall Joint Travel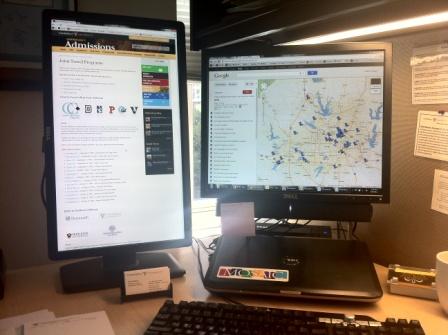 Dear high school students everywhere:  Welcome to the information age.  From social media to online news sources to the sudden need for not one, but two computer screens in front of us at all times, today's world is all about getting the most information in the quickest, most efficient, and most helpful way possible.  This is never more true than when you are making important life decisions, like where to apply to and attend college.
It is in this spirit that we participate in events around the globe that allow students to hear from and speak with representatives, not just from Vanderbilt, but from multiple like-minded universities and colleges — all at one time.  As our counselors prepare to hit the road for these programs, we want to give you a quick preview of where we are going, and with whom.
The annual Coast to Coast College Tour features admissions representatives from Dartmouth College, Northwestern University, Princeton University, University of California-Berkeley, and Vanderbilt.  15 events will be held throughout September and October in cities from Miami to Las Vegas, and everywhere in between.  Students will hear presentations on selective admissions and financial aid, as well as the common admissions philosophy shared among the schools.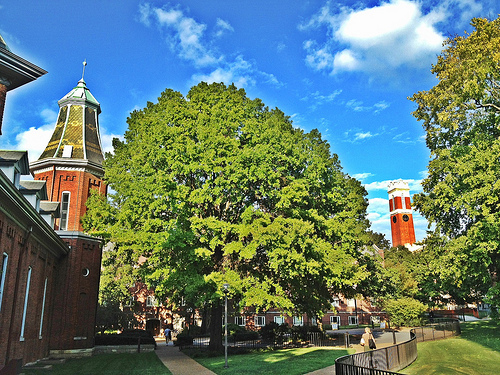 In early October, Vanderbilt will be traveling to five northern California cities with Dartmouth, Northwestern, and Princeton, giving a similar presentation on these topics. Students and parents are encouraged to take this opportunity to speak informally with admissions representatives as well as to explore the defining characteristics of each school.
October will also see Director of Admissions John Gaines hitting the road for the VTV tour, which also features representatives from Tufts University and Vassar College.  VTV includes four events in Minneapolis, Toronto, Detroit, and Cleveland.
In addition to our domestic joint travel, we are also taking multiple opportunities to travel with fellow universities abroad.  Admissions Counselor Julie Chapman will present at six events in South Korea, Hong Kong, Singapore, Thailand, and China throughout September.  She will be joined by representatives from The University of Chicago, Rice University, and Cornell University.   Before jumping on the VTV train, Director John Gaines will return to Europe at the beginning of October to host four events in Turkey, Switzerland, and France with our colleagues from Princeton and Northwestern.
For more information on these events or to register for a specific date, please visit the Joint Travel page of the admissions website.  If you are unable to attend any of the joint travel sessions, remember that you can find us at college fairs all over the country throughout the fall, and stay tuned for information on additional trips, including the SEC College Tour, which happens later in the school year.