Guest Blog: Take Time to PreVU Vanderbilt Before Your Senior Year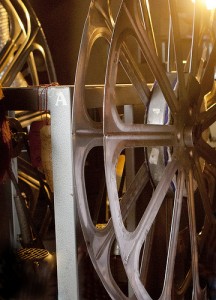 I taught high school for five years before moving to Nashville and eventually joining the Office of Undergraduate Admissions.  Come spring of each year, it was clear that my juniors were the most drained due to their challenging academic years and expanding extra-curricular responsibilities.  So the former teacher in me hopes you rising seniors will take some much deserved time to relax, recharge, and reflect upon your accomplishments after final exams this year. Take a few days before embarking upon summer travel, academic enrichment programs, paid employment, or other extra-curricular opportunities.
Summer is also a great time to continue the college search process. That's why Vanderbilt provides the summer PreVU program exclusively for rising seniors.  PreVU is our most comprehensive visit program, providing detailed information about all aspects of undergraduate life at Vanderbilt.  You'll hear from current students, deans in the four undergraduate schools, and representatives from campus offices (e.g., Housing and Residential Education, Office of Active Citizenship & Service, and Global Education Office.) PreVU offers you a full picture of what it is like to be a Commodore, including giving you a taste of on-campus dining at The Commons Center.
Of course, we'll also discuss Vanderbilt's admissions and financial aid processes. Our admissions staff will speak with parents and students separately to address questions and concerns about selective college admissions, review our holistic review process, and further detail how to apply to Vanderbilt.  Representatives from the Financial Aid office will explain how Vanderbilt's Expanded Aid Program makes a Vanderbilt education more affordable, how to complete the FAFSA and College Board Profile, and how to apply for Vanderbilt's  merit scholarships.
There are ten PreVU programs on Mondays and Fridays this summer (June 22, 25, 29, July 9, 13, 16, 20, 23, 27, and 30). Space is limited and registration is required. If you are not able to attend PreVU, we have several other campus visit options and we will be traveling throughout the U.S. and internationally this spring and fall. However, we do hope Nashville is on your summer schedule so that we can give you a preview of the Commodore life in person!
By: Patrick Boswell, Admissions Counselor