Class of 2026 Decisions Available Online March 28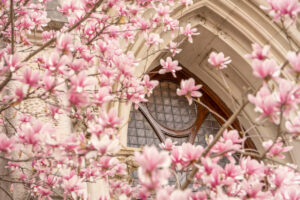 As of Monday, March 28, after 5:00 p.m. Central Time, decisions for Regular Decision applicants will be available online through MyAppVU. The online decision release notes below provide more details about how to check your decision.  
Online Decision Release Notes:  
Beginning at 5:00 p.m. Central Time Monday, March 28, Regular Decision applicants can log in to their MyAppVU portal to access decisions. 

 

After 5:00 p.m. Central Time, your decision will display automatically upon logging in to your portal. If you do not see your decision after 5:00 p.m. CT, log out of your portal and then log back in.

 

MyAppVU

 is THE WAY to find out your decision. This means that if you have not yet created your MyAppVU account, you must do so now. We recently emailed instructions to each applicant who had not yet created a MyAppVU account. It's quick and easy to create your MyAppVU account, so check your email so that you are ready to check your admission decision. 

 

If you are admitted, please use MyAppVU to claim your spot in the Class of 2026 no later than May 1. 

 

While all students will receive their decisions online via MyAppVU, admitted students will also receive their decision letter in the mail. 

 
If you experience any difficulty logging in to your MyAppVU account, please contact 

myappvu@vanderbilt.edu

 for technical assistance. 

 
We're thankful to everyone who submitted an application this year. We're also grateful to the parents, teachers, school counselors, and others who supported applicants in the process. We put an enormous amount of effort into our review of applications, and the work that goes into the applications—by applicants and the people who support them—is very much appreciated.