Happy Holidays from Undergraduate Admissions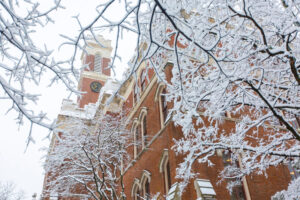 Happy Holidays from Vanderbilt's Office of Undergraduate Admissions! With the start of Vanderbilt's winter break next week, our hours and our response time on calls and emails will be a little different than usual.  
Vanderbilt University, including the Office of Undergraduate Admissions, will be closed for winter break from December 22, 2020 – January 3, 2021. 
If you are applying for admission for fall 2021, be mindful of our application deadlines: 
Early Decision II—January 1

 

Regular Decision—January 1

 
If you are concerned about specific required materials, please be aware that during the winter break our time to process those materials may be slower than usual. By January 7, your MyAppVU portal will reflect all materials that we have received by January 1. If you submit required materials after January 1, we will process those and this will be reflected on your MyAppVU portal after January 7. Your application will not be penalized if materials arrive to complete your file in early January even if it is after January 1. 
Important Contact Information 
From all of us at OUA, Happy Holidays!