Early Decision I – Decisions Available Online December 15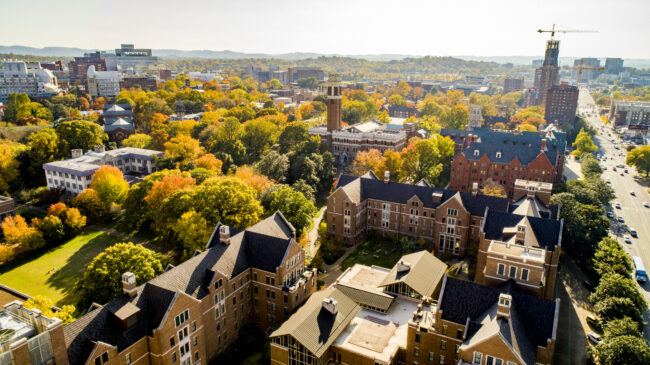 As of Tuesday, December 15, after 5:00 p.m. Central Time, decisions for Early Decision I applicants will be available online through MyAppVU. The online decision release notes below provide more details about how to check your decision.
We're excited to welcome these new students to the Vanderbilt community! The applications we reviewed for Early Decision I were impressive, displaying tremendous academic achievements, community involvement, and diversity of backgrounds and experience. We're honored that Vanderbilt is the top choice for such talented students. Because we receive so many outstanding applications, our process must be highly selective, and there are many qualified applicants we are not able to admit.
We thank all of the students who applied through Early Decision I, and we welcome the first members of the Vanderbilt Class of 2025. As you share your news online with family, friends, and fellow 'Dores, make sure to use the tag #VU2025. We'll be watching for you!
Online Decision Release Notes:
As of 5:00 p.m. Central Time on Tuesday, December 15, Early Decision I applicants can log in to their MyAppVU portal to access decisions.
MyAppVU is THE WAY to find out your decision. This means that if you have not yet created your MyAppVU account, you must do so now. All applicants have been emailed instructions for setting up a MyAppVU account. It's quick and easy, so check your email and be ready to check your decision.
If you are admitted, please use MyAppVU to claim your spot in the Class of 2025 no later than December 31. Also, you must withdraw your applications from other schools to which you've applied.
While all students will receive their decisions online via MyAppVU, admitted students will also receive their decision letter in the mail.
If you experience any difficulty logging in to your MyAppVU account, please contact myappvu@vanderbilt.edu for technical assistance.