Happy Holidays from Undergraduate Admissions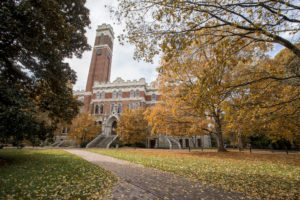 Happy Holidays from Vanderbilt's Office of Undergraduate Admissions!
With the start of Vanderbilt's winter break, our hours and our response time on calls and emails will be a little different than usual. Here are the details:
Holiday Office Hours
While the University is officially closed for winter break from Monday, December 23 to Tuesday, January 1, the Office of Undergraduate Admissions will be open with limited staffing December 27 and 30 from 9:30 a.m. until noon.
Important Contact Information
From all of us at OUA, Happy Holidays!