Merit Scholarship Application Deadline – December 1, 2019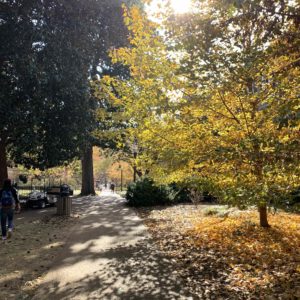 Thanksgiving is almost here and so is the deadline to apply for Vanderbilt's merit scholarships!
Sunday, December 1 at 11:59 p.m. Central Time is the application deadline for the Ingram Scholars Program, Cornelius Vanderbilt Scholarship, and the Chancellor's Scholarship. IMPORTANT NOTE: In order to submit a merit scholarship application by the deadline, you must submit your Vanderbilt application for admission at least 2 days BEFORE the deadline – this is because you must use the MyAppVU portal to access the scholarship application, and you can only set up your MyAppVU portal after submitting your admission application. See below for the step-by-step on how to apply.
How to apply:
You must first apply for admission separately by submitting the Coalition Application, the Common Application, or the QuestBridge Application.
Within 2 days of submitting your application for admission to Vanderbilt, you will receive an email from the Office of Undergraduate Admissions on how to create your MyAppVU portal.
Once you have access to your MyAppVU portal, you will be able to upload your scholarship application in PDF or Word format.
Note: you do not have to submit teacher recommendations, standardized test scores, or your transcript in order to create your MyAppVU portal and access scholarship applications. 
You may view the questions for the scholarship applications in advance on our Merit Scholarship page.
If you have any questions during the Thanksgiving break, please email scholarships@vanderbilt.edu for assistance.