Asked & Answered: 10 Questions About Vanderbilt's Study Abroad Program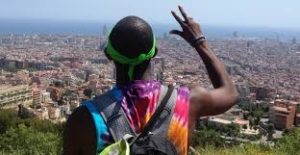 Studying abroad during college is a great opportunity to broaden your experiences and see more of the world. For many students this is a key consideration during the college search process, and I frequently get questions about Vanderbilt's study abroad options. Today, we're going to take a closer look as we answer 10 questions about Vanderbilt study abroad.
#1:  Does Vanderbilt provide opportunities to study abroad?
Yes! Through Vanderbilt's Global Education Office, we offer a wide breadth of options, with over 120 direct-credit programs in more than 35 countries on 6 continents. These range from short-term program that focus on specific topics to a full year at a partner institution. Semester-length programs are currently the most popular option, but students may also pursue their interest abroad through summer of Maymester programming.
#2:  Am I still considered a Vanderbilt student while I participate in study abroad?
Students remain fully enrolled at Vanderbilt, earn Vanderbilt credit, receive Vanderbilt financial aid and scholarships, and benefit from the involvement of the faculty and staff before, during, and after a student's time abroad.
#3:  What locations are available through Vanderbilt's study abroad?
With more than 120 programs all over the world, Vanderbilt students have lots of locations to choose from. You can explore the current programs and locations with the program search tool on the GEO website.
#4:  Is study abroad popular among Vanderbilt students?
Over 40 percent of students at Vanderbilt choose to study abroad.
#5:  Can I study abroad as an engineering student at Vanderbilt?
Yes, you can. If you're considering studying engineering in college, you may have heard that engineering students can't study abroad. That's not true at Vanderbilt. Engineering-specific opportunities include exchange programs in Budapest, Hong Kong, Singapore, and Turin, among others.
#6:  Do Vanderbilt students tend to enjoy their Study Abroad experience?
They do! 97% of returning Vanderbilt students who studied abroad say their experiences overseas helped them develop confidence and independence.
#7:  How will Study Abroad affect my financial aid?
During study abroad, students remain eligible for Vanderbilt need-based and merit-based financial aid. Visit the GEO website to see a full explanation of financial details for study abroad.
#8:  I read about the Immersion Vanderbilt program – does study abroad qualify as an immersion experience?
Immersion Vanderbilt is an intensive learning experience that takes place in and beyond the classroom, providing undergraduates with the opportunity to pursue their passions and cultivate intellectual interests through experiential learning. As one of the four immersion pathways, international immersive experiences may qualify as Immersion projects. To learn more and see some examples of international immersion experiences, visit the Immersion Vanderbilt site.
#9:  What are the requirements to Study Abroad?
To study abroad at Vanderbilt, you will need to meet certain requirements:
At least two semesters of coursework at Vanderbilt (transfer students must have completed at least one semester at VU at the time of application)
Good academic and disciplinary standing
Minimum GPA of 2.7 (note: some programs require 3.0 or higher). The GPA minimum does not apply to faculty-led courses, such as Maymesters abroad.
A passport valid for 6 months past your return from abroad
If you will not have enough time between international trips to submit your passport with each visa application, or if you will require additional blank pages for visas and entry stamps, you may be eligible to apply for a second US passport.
Language or other coursework requirements, if any (depending on the program of study)
#10:  Is there a way I can learn more about study abroad opportunities for Vanderbilt students?
Interested students may contact Vanderbilt's Global Education Office at geo@vanderbilt.edu. You can also learn more at the Global Education Office website.