Join us for Vanderbilt and You!
Congratulations Class of 2023! We are so excited to officially welcome you to the Commodore community! Whether you are still making your final decision about college or have already claimed your spot in the class, we hope you'll join us at a Vanderbilt & You reception!
VU & You receptions provide an opportunity for admitted students to connect with other new Commodores from their area and chat with Vanderbilt alumni and admissions counselors. Admissions counselors will answer any lingering questions students may have – whether they concern our excellent academic programs, The Martha Rivers Ingram Commons, or what it's like to live in Nashville.
Students can get to know what life is like as a Commodore by talking to alumni who've been at Vanderbilt; see where the Vanderbilt experience has taken our alumni since graduation.
Perhaps most importantly, you'll get the opportunity to meet other students in the Class of 2023! Maybe you've already begun to get to know each other through the Official Class of 2023 Facebook group for admitted students – now's your chance to meet in person. Who knows – you might even find your future roommate!
We look forward to seeing you at a Vanderbilt and You event – and on campus this fall! Go 'Dores!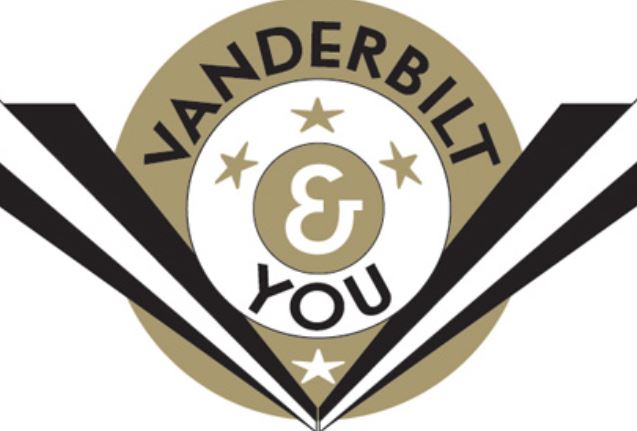 City
Date
Time
Venue
Registration   
Atlanta
April 13
1 – 3 p.m.
Motor On (Suite 2275)
1380 W Paces Ferry Rd NW
Atlanta, GA 30327-2465
Registration
Boston
April 24
6 – 8 p.m.
Courtyard by Marriott Boston Downtown
275 Tremont St
Boston, MA 02116-5615
Registration
Charlotte
April 14
4:30 – 6:30 p.m.
Hickory Tavern
1100 Metropolitan Ave
Charlotte, NC 28204-3351
Registration
Chicago
April 22
6 – 8 p.m.
Formento's
925 W Randolph St
Chicago, IL 60607-2247
Registration
Columbus
April 17
6 – 8 p.m.
AC Hotel by Marriott Columbus Dublin
6540 Riverside Dr
Dublin, OH 43017-1464
Registration
Dallas
April 15
6 – 8 p.m.
Magnolia Hotel Dallas Park Cities
6070 N Central Expy
Dallas, TX 75206-5202
Registration
Hong Kong
April 13
3:30 – 5:30 p.m.
The American Club, Town Club
8 Connaught Place 48-49 Floors
Central
Hong Kong S.A.R.
Registration
Houston
April 16
6 – 8 p.m.
Houston Marriott West Loop by The Galleria
1750 West Loop S
Houston, TX 77027-3004
Registration
Los Angeles
April 7
2 – 4 p.m.
DoubleTree Suites by Hilton Hotel Santa Monica
1707 4th St
Santa Monica, CA 90401-3301
Registration
Miami/Ft. Lauderdale
April 14
1 – 3 p.m.
Miami Marriott Biscayne Bay
1633 N Bayshore Dr
Miami, FL 33132-1215
Registration
Nashville
April 15
6 – 8 p.m.
The Ingram Commons Center
Multipurpose Room
1281 18th Avenue South
Nashville, Tennessee 37212
Registration
New York
April22
6 – 8 p.m.
New York Marriott East Side
East 49th Street
New York, NY 10017
Registration
Philadelphia
April 11
6 – 8 p.m.
Sheraton Valley Forge Hotel
480 N Gulph Rd
Kng Of Prussa, PA 19406-2807
Registration
Shanghai
April 14
2 – 4 p.m.
JW Marriott Hotel Shanghai at Tomorrow Square
399 Nanjing West Square
Shanghai 200003
Registration
Washington, D.C.
April 9
6 – 8 p.m.
Lyon Hall
3100 Washington Blvd
Arlington, VA 22201-4404
Registration