Spotlight on Service
Commitment to service is a hallmark of the Vanderbilt community! Every day our students demonstrate their desire to make campus and the world a little bit better. In fact, Vanderbilt has an office entirely dedicated to helping our students find opportunities to serve — the Office of Active Citizenship and Service, or OACS for short. The office coordinates programs like DIVE (Design as an Immersive Vanderbilt Experience), which provides students a unique opportunity to work together with local non-profit organizations to address community-identified challenges. OACS also coordinates the annual MLK Day of Service which brings together students for a weekend of action and reflection to honor the efforts and contributions of Dr. King. This year, Vanderbilt students, along with more than 400 students from other universities in Nashville, joined in service projects with over 20 nonprofit community organizations.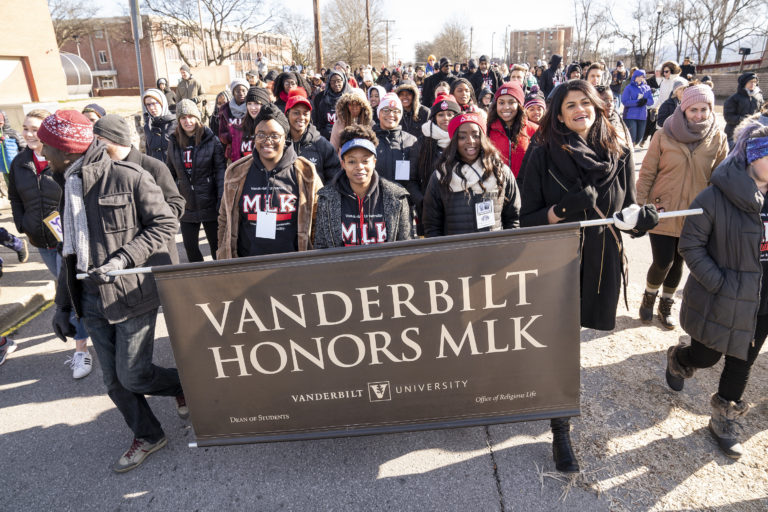 OACS supervises more than 75 different student service organizations and can help students start a new service organization — if the service opportunity you're interested in isn't currently available on campus, you can start something new! In an effort to help make service accessible to students, Vanderbilt now offers free Lyft rides to students traveling to an approved off-campus service site.
Another popular service organization at Vanderbilt and around the world is Alternative Spring Break. ASB, as it's known, actually got its start at Vanderbilt before spreading world-wide. Alex Rains, one of our student bloggers, describes ASB as
"a program that exists on college campuses worldwide, and is an opportunity for college students to engage in meaningful service during their spring break. Alongside service during the break, participants in ASB meet throughout the months leading up to their trip in order to learn about the underlying issues surrounding the cause their service addresses, and participate in a re-orientation program upon returning from spring break to ensure that they can use the lessons they learned on their trip to become active citizens in their community for years to come."
You can find more about Alex's experience with ASB on our student blog 'Inside 'Dores. Alternative Spring Break has become so popular it has been expanded to Alternative Winter Break as well!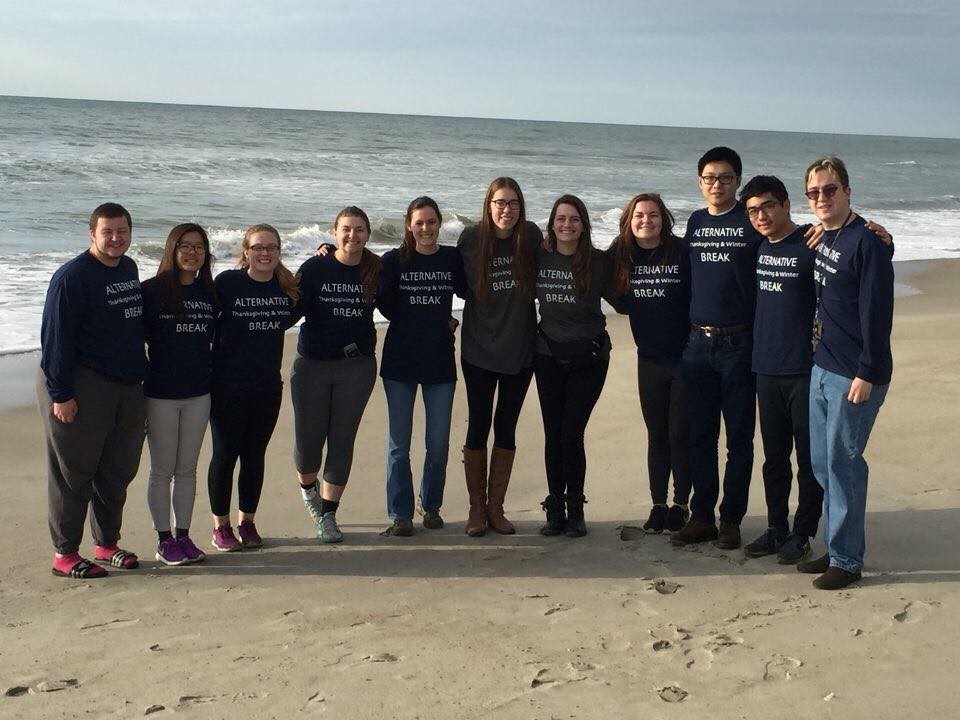 Lastly, if you know you'd like to get involved in service on campus, but you're not quite sure how, a great place to start is the yearly service organization fair! Student-led service organizations and local non-profits come to The Commons to share their stories of impact with Vanderbilt first-year students. Participants have the opportunity to meet face-to-face with the organization leaders who are making a difference in our community and learn how they can join their efforts!