Introducing new blogger Mickhale Lamba!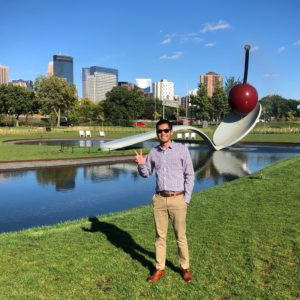 Hey everyone! My name is Mickhale Lamba and I am one of the newest admissions counselors in the Office of Undergraduate Admissions. I'm also a new member of the blogging team, and I'm excited to share my perspective on the admissions process and all the things that make this university so special.
I am originally from Darien, IL, which is one of the western suburbs of Chicago. I completed my bachelor's degree at The Ohio State University where I studied Human Development and Family Science. During college, I focused a lot of my time on studying higher education, leadership, and youth development. I spent a year working with the Boys and Girls Clubs of Columbus which fueled my passion for working with students. After graduation, I went on to work with the Office of Admissions and Recruitment at University of Wisconsin-Madison before starting my current position at Vanderbilt. As you can see, I've been all over the Midwest, and that's one reason I'm excited to work with students from the states of Iowa, Nebraska, Michigan, Minnesota, and Wisconsin (it's also the reason you'll hear me say "pop," not "soda" or "coke"). For my fellow Midwesterners, the transition from the Midwest to Nashville has been very smooth, and I think you will feel the same if you visit campus. I like to describe Nashville as the perfect mix of "Midwestern nice" and "southern hospitality."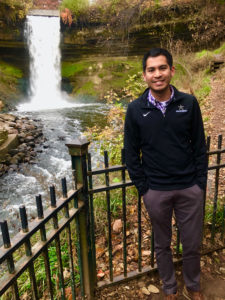 I just wrapped up my first travel season and I had such an amazing time traveling around my territory and meeting students at their high schools, at college fairs, or even at a local coffee shop during a VU Unplugged. I always tell students about the welcoming Vanderbilt community since it's something I feel as a new staff member as well. Vanderbilt has all the resources and support for you to become the best version of yourself, and you have the entire community cheering you on along the way.
I hope that all of you enjoy your college search process. I know it can be stressful, but picturing yourself as a student and looking forward to what's in store is really exciting. You're going to have questions, but know that we as admissions counselors are here to be a resource for you throughout this journey. Please reach out to us! Anchor Down and Go 'Dores!