Reminder: Nov 1 is Early Decision I Deadline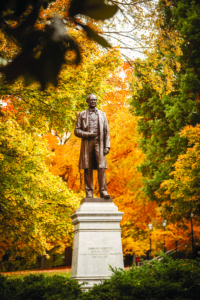 The deadline to apply through our Early Decision I application plan is November 1, 2018 — just 2 days away! If you've decided that Vanderbilt is your top choice and Early Decision is right for you, make sure to submit your application by the deadline.
For Early Decision I, you can apply through either the Coalition Application or the Common Application. Remember, we do not prefer one application method to any other, but we ask that you select one application method and complete your entire application through that system.
The best resource for completing your application is our  Application QuickGuide, which includes the full list of required application elements. If you have specific questions about your application, feel free to reach out to your Vanderbilt admissions counselor. Visit our dates and deadlines page to see the full listing of important deadlines for admissions, financial aid, and merit scholarships.
We look forward to reading your applications!