OUA's New Admissions Counselors
As we wave goodbye to summer and welcome new beginnings this fall, we would like to introduce our newest additions to the Office of Undergraduate Admissions! These counselors will represent Vanderbilt at high school visits, college fairs, and other events throughout the year — and you might just see one of them at your school! (As a reminder, your Vanderbilt counselor is based on the location of the high school you attend.)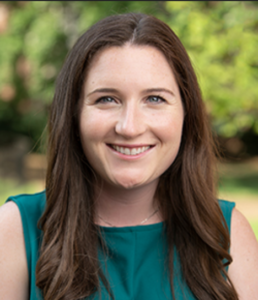 Erin Springstead comes from Athens, Georgia. Erin graduated from the University of Georgia with a degree in Early Childhood Education in 2015. In 2018, she completed her master's in Human Development Counseling at Vanderbilt University. During graduate school, she interned in the college counseling office at a local high school, and in a variety of Vanderbilt offices. Erin works with students from Long Island and North Carolina while being involved in PreVU, 'Dore for a Day, and Black and Gold Days. Erin says her favorite spot on campus is Peabody Lawn because "it's the most beautiful view on campus and is surrounded by historic buildings."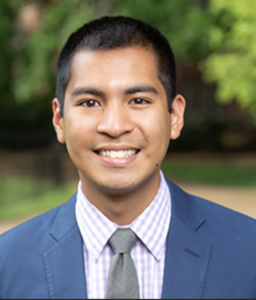 Mickhale Lamba is from Darien, Illinois and graduated with a degree in Human Development and Family Science from the Ohio State University in 2016. After graduation, Mickhale worked as an admissions representative in the Office of Admissions and Recruitment at the University of Wisconsin-Madison. He joins our office as an admissions counselor working with students from Iowa, Michigan, Minnesota, Nebraska, and Wisconsin. Mickhale is also involved in PreVU, Anchor Days, Vandy Fan for a Day, and the AmbassaDores program. Mickhale says he knew he was a Nashvillian when he started feeling pride at seeing people wear "Nashville" shirts on his favorite Netflix shows.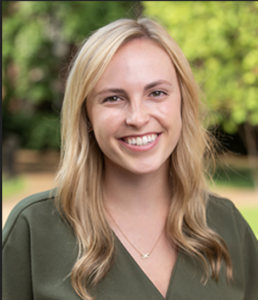 Sloane Stuart is originally from Bowling Green, Kentucky. She graduated in 2016 from Vanderbilt University with a degree in Human and Organizational Development. Sloane went on to pursue a master's in Higher Education and Student Affairs at the University of South Carolina. She interned with KIPP Through College during her time as an undergraduate and was a practicum student in USC's Office of Undergraduate Admissions. Sloane works with students from Arkansas and the western and northern Chicago suburbs, and is involved in programs including Anchor Days, PreVU, and Vandy Fan for a Day. Sloane says her favorite Vanderbilt tradition is Move-in Day when students, staff, and faculty welcome first-year students to campus by helping them move onto The Ingram Commons.
We hope you'll get a chance to interact with our amazing admissions counselors as you go through the application process. Wherever you live, we have a counselor just for you. Find your counselor today!