The Commodore Card: Your Passport to Nashville
One of the first things you'll get as a Vanderbilt student is a Commodore Card. This is your student ID and it serves many purposes. You need it to swipe into your residence hall, you can use it to gain access to academic buildings after hours, and (maybe most importantly) you use it to pay for your meals at the dining halls! What many people don't know, though, is that your Commodore Card is also your Passport to Nashville!
Vanderbilt has partnered with Nashville Metro Transit Authority to make public transportation around Nashville free for Vanderbilt students. All you have to do is get on the bus, swipe your Commodore Card, and you can get all around the city!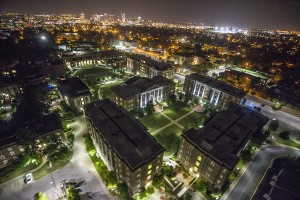 Where in the city might you want to go? Maybe one of Nashville's famous attractions! This is where your Commodore Card comes in handy yet again! By showing your Commodore Card, you can get into the Country Music Hall of Fame, Frist Art Museum, Johnny Cash Museum, Andrew Jackson's Hermitage, and Adventure Science Center for free!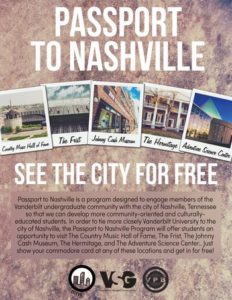 A long day of exploring the city might make you hungry, but luckily your Commodore Card has you covered! In addition to using your Commodore Card to redeem your meal plan on campus, you can use your Meal Money (extra money included in your meal plan) at restaurants around the city through our Taste of Nashville program.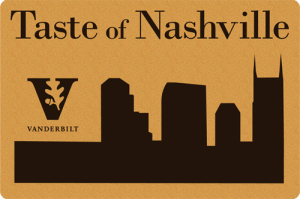 Your Commodore Card is a valuable resource both on and off campus, so keep it safe! There's always more of Nashville to explore!