'Johnny Cash Mueseum'

Mar. 22, 2019—Planning a visit to campus this spring? We hope you'll allow some time to explore our hometown, Nashville. Vanderbilt is located in the heart of Nashville, close to museums, historic sites, live music venues, award-winning restaurants, and other great destinations. To help you get started, we've created a list of things to do in Nashville....
---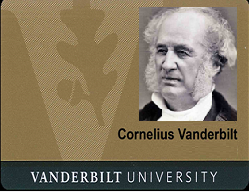 Apr. 17, 2018—One of the first things you'll get as a Vanderbilt student is a Commodore Card. This is your student ID and it serves many purposes. You need it to swipe into your residence hall, you can use it to gain access to academic buildings after hours, and (maybe most importantly) you use it to pay...
---