The 5 W's of the Transfer Application Process
As a journalism student, one of the key things I learned was reporting the 5 W's: who, what, when, where, and why. Today, I'm excited to provide the 5 W's for the Vanderbilt University transfer admissions process. The answers to these questions should give you a head start completing your transfer application.
Who are Vanderbilt transfer applicants and admits?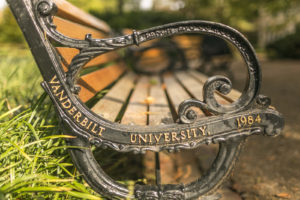 Vanderbilt uses a holistic review process to welcome about 200 new transfer students every year.  For our purposes, we consider you a transfer student if you have completed the equivalent of at least 12 semester hours of credit after completing high school. (Dual-enrollment courses don't count towards these hours if those credits are being used to graduate from your high school program.)
Transfer admission is highly competitive. Typically, admitted transfer students have a GPA of a B+/A- or higher, along with competitive test scores, involvement in their current college community, and a compelling reason why Vanderbilt is the right place for them to complete their undergraduate degree. Also, since we're a residential campus community, our admission process gives preference to students who can show full-time engagement and full-time enrollment in a similar campus community at their current institution. You should also know that because you apply to a specific school at Vanderbilt, your fit for that particular school and the space available in that particular school will also be considered.
What should I submit?
Completing a transfer application can be confusing for many students, so to ensure that we are all on the same page Vanderbilt transfer application requirements are as follows:
All required parts of the Transfer Application via either the Coalition Application, the Common Application, or the Universal College Application.
$50 nonrefundable application fee, or fee waiver for qualified students
Official high school transcript*
Official college transcript(s)* (from ALL institutions attended)
Transfer College Report (from the institution you are currently attending)
Two academic evaluator letters of recommendation (we prefer that at least one letter be from a college professor/instructor)
Official SAT or ACT scores (SAT code: 1871 / ACT code: 4036)
Additional requirements for Blair School of Music applicants 
All applicants to Blair must submit a music resume, two music teacher recommendations, and a prescreening audition video via the Blair Accept'd application.
If you have questions about any of these requirements, contact your Vanderbilt admissions counselor — we're here to help!
When can I apply?
While the transfer application priority deadline is March 15, 2018, we will continue to accept applications after that date. Vanderbilt releases transfer admissions decisions on a rolling basis until the class is full.
Where can I find more information?
No one person will have all of your answers, but you can always start with your admissions counselor. Your admissions counselor will be based on the location of your high school, and they will be happy to assist you throughout this process. You can also find valuable information from our current students, so please feel free to check out the Inside Dores student blog or to contact a student about their VU experience.
Why should I transfer?
Your collegiate experience should be a transformative experience that while propelling you forward, also causes you to reflect back on fond memories of exploration and self-discovery. As a transfer student it is understandable to have reservations about change, but our Transition Programs office helps new students integrate and thrive in their new community here. I implore all of our applicants to review your current and prospective institutions' mission, goals, and values, and begin to ask yourself some tough questions.
You can learn more at our page for Transfer admissions or at the TransfersOfVU Instagram account, which profiles some of the stories of VU transfer students.