Vanderbilt Move-in: Welcome to Campus, Class of 2021!
Last weekend, the Vanderbilt community welcomed our new first-year students to campus in true Commodore fashion. In a tradition that plays out each year, new students and their families arriving at The Martha Rivers Ingram Commons are greeted by a throng of cheering upper class students, staff, faculty, and even the Chancellor. As each vehicle pulls up, this brigade of 'Dores – known as the Move Crew – swiftly descends to do the unloading and carrying so that new students don't have to lift a finger on their way in to their new home away from home.


It's a spectacle you have to see (or better yet, experience) to understand. Check out the video below to get a sense of Vanderbilt move-in yourself.
Vanderbilt's move-in tradition is just the start of welcoming new students to campus. For their first week, incoming first-year students participate in an orientation program called CommonVU, designed to get them up to speed with the Vanderbilt living and learning community. This in-depth program covers things like getting to know your Faculty Head of House, the introduction to the VU Community Creed, academic advising sessions, Founders Walk, Vanderbilt Visions groups, taking the Class photo, and much, much more.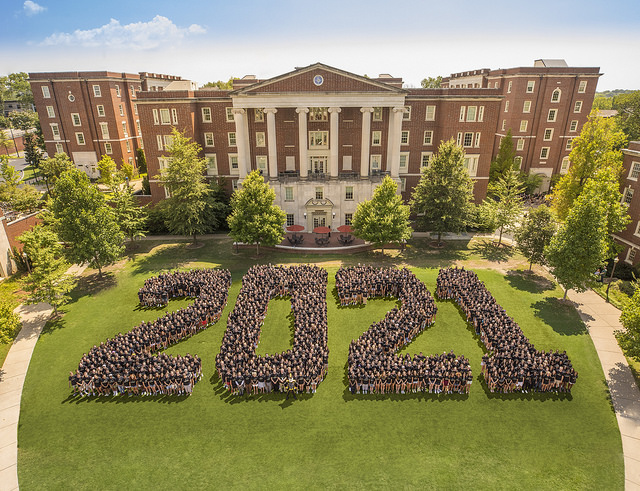 We're thrilled for the Class of 2021 to be on campus. Just one year ago, they were applicants or prospective students in the midst of their college search process. We were meeting them at high school visits, at college fairs, or when they came to a campus visit program. We were answering their emails and phone calls. We were mailing them info about Vanderbilt. Now, they're Commodores at the start of their college experience. This time next year, some of them we be a part of Move Crew welcoming the Class of 2022. We can't wait to see what else is in store for these remarkable students. Welcome to Vanderbilt, Class of 2021!