Transfer Admissions – What you need to know
We are thrilled to have just sent out our first wave of transfer decisions on Tuesday – congratulations to our newly admitted Commodores! Your stories, life experiences, academic achievements, and potential to contribute to our campus community were exciting to see in your applications. You possess many of the same impressive traits we see in our first-year class, and for a variety of reasons (some beyond your control) you have decided to be brave and go through the college application process again.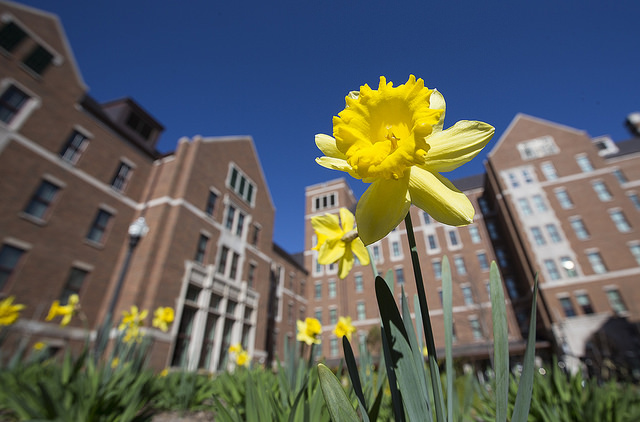 We take the interest of transfer applicants very seriously and appreciate the thought put into the applications. The strength of the transfer applicant pool makes the process of review both rewarding and challenging at the same time. We have limited space in our transfer class and routinely see over 1,300 students applying for one of our 210 spots in the entering transfer class.
We know that many transfer applicants are still awaiting a decision, and you may have questions about the process. We hope the information below helps to answer your questions, but if there is one thing we know about our transfer applicants, it is that no two of you are exactly alike.  Please reach out to your admissions officer with specific questions about your application or our process.
We use a rolling admissions process for transfer applications, which means decisions are sent out in waves until we fill the class rather than releasing all decisions at one time. We work hard to prioritize getting decisions out to applicants who completed by our March 15 deadline, but sometimes we need more time to make our decision on your application. That means your decision may not come out until one of our later waves of decisions. While we make a large number of our admit decisions in the first wave, we do expect to continue admitting more students in future waves.
Much like our first-year application review process, multiple people are involved in the review of your application. Your Vanderbilt admissions officer is always involved in the review process, but in our holistic review multiple people will be involved in making the final decision.
When your decision is made accessible to you on your MyAppVU portal, you should also be able to see your financial aid award. If your aid award is not available, it typically means that the Office of Student Financial Aid and Scholarships still needs some information from you to process your award. For any questions about financial aid, please contact their office at 1-800-288-0204 or finaid@vanderbilt.edu. Some of you will reach out with questions about getting an extension on the deadline to pay your matriculation deposit. We don't typically grant extensions (exceptions are most commonly related to students working with our financial aid office about a specific situation). Your spot in the class remains available to you up through the date listed in your admissions decision letter. After that date we can't guarantee we'll be able to accept your deposit. We will only be able to accept deposits after your deadline if the class has not already filled.
Historically our process comes close to wrapping up by the middle to end of May, but we typically don't close the transfer process until the end of June.
Congratulations to those we've recently admitted. For those who have not heard from us yet, please hang in there!  We are doing our best to continue to move through your applications with the care they deserve, while also working with our incoming first-year class and recruiting future Commodores across the world!