April Snapchat Takeovers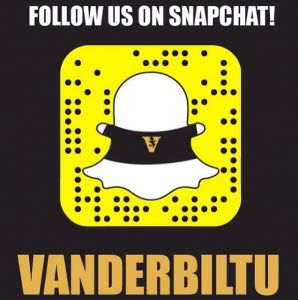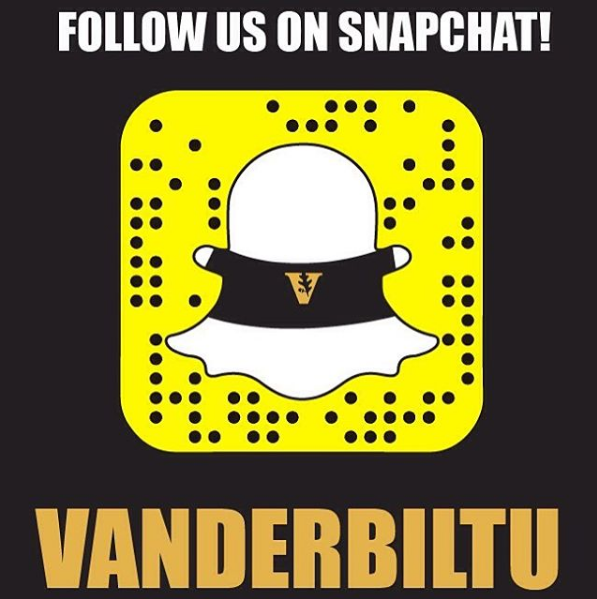 We're thrilled to be welcoming the Class of 2021 to Vanderbilt, and in honor of our newest 'Dores, we're holding extra Snapchat takeovers during the month of April! In addition to our regularly scheduled takeover Tuesdays, we will be handing over the official VU account to students each Thursday this month. These takeovers are not only a behind the scenes look at life at Vanderbilt, but they're also a way for admitted students to ask questions about what it's really like to be a student at VU.
Previous takeovers have featured everything from residential life to research in VU labs, from living on The Commons to participating in campus clubs, and from events in Music City to hoops at Memorial Gym. The April takeovers will also feature a wide-ranging look at campus, including the BhangraDores, Engineering Design Day, a Melodores concert, and much more.

Below you'll see a list of the students who'll be taking over this month, #vu2021. Feel free to snap them your questions about Vanderbilt or just follow along to see what awaits you in your next four years.
Katrin Fisher
Class of 2019
Peabody College
Early Childhood Ed and Elementary Ed
Tokyo, Japan
Austin Konkle
Class of 2019
College of Arts and Science
Political Science
Columbia, SC
Waleed Shaban
Class of 2017
College of Arts and Science
Communication Studies & Corporate Strategy
Murfreesboro, TN
Andrew Brodsky
Class of 2018
Peabody College
Human and Organizational Development
Hot Springs, AR
Simmons DeHoll
Class of 2019
Peabody College
Human and Organizational Development
Sumter, SC
Katie McMurray
Class of 2018
Blair School of Music
Musical Arts
Boca Raton, FL
Christian Stano
Class of 2019
School of Engineering
Biomedical Engineering
North Royalton, OH
Richard Hamrick
Class of 2019
College of Arts and Science
Economics
Richmond, VA