Happy Thanksgiving from OUA
With the Thanksgiving holiday just one day away, many in the Vanderbilt community are reflecting on the reasons we're thankful. Check out the video below to see Vanderbilt Tour Guides Lexi Banks, Mason Boudrye, Halle Best, and Waleed Shaban discuss their favorite Thanksgiving traditions as well as the reasons they are thankful this season.
As for me, I'm looking forward to my wife's hash-brown casserole and my mom's pumpkin flan among our many holiday menu items. My favorite parade float was Bart Simpson, but I don't think they do that one anymore. Scooby Doo maybe? I'm thankful for my place in the Vanderbilt and Nashville communities and for my family and friends on campus and off. What are you thankful for? Feel free to share your reasons or favorite Thanksgiving traditions in the comments below.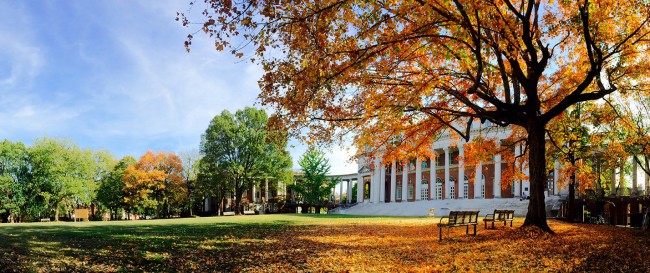 The Office of Undergraduate Admissions will be closed on Thursday, November 24 and Friday, November 25 as we celebrate the holiday. If you're working on your application over the break, or if you just have questions for us, check out the contact information listed below. We will respond to you quickly after the holiday. You can also check the Frequently Asked Questions section of our site.
From all of us in the Office of Undergraduate Admissions, we wish you a restful, relaxing break and look forward to speaking with you when we return!
Important Contact Information
To check for receipt of application materials, log in to your MyAppVU account.
For general questions, call our main office at 1.800.288.0432 or email admissions@vanderbilt.edu and a member of our staff will be happy to assist you.
Contact your admissions counselor with any detailed requests related to your application.
For assistance with CoRPs interviewing, please contact corps@vanderbilt.edu or 615.343.8286.
For more Vanderbilt social media, follow us on Instagram, SnapChat, Twitter, Facebook, or Tumbr. Happy Thanksgiving!