The Nashville Fall "Event List"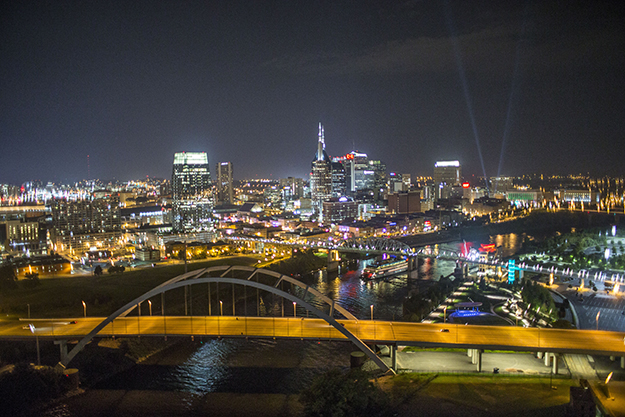 Welcome to the wonderful world of Music City, home to celebrities such as Taylor Swift, Keith Urban, Hannah Montana, and myself, Keldrick! As I have traveled to high schools and college fairs this fall, I've enjoyed telling prospective students about the bustling city we call Nashville. Personally, I think of Nashville as a quaint, southern jewel in the backyard of Tennessee, but it's also a thriving city where you can find everything from rich history, outdoor activities, excellent food, and great music! I promise, it cannot get any better than this!
While on the road, I heard from students who were preparing to visit Vanderbilt during the fall. So, with you in mind, I've prepared a list of events that are taking place this fall. I now present to you *cues dramatic music* The Nashville Fall Event List!
Seeking concerts? Check out…
Garth Brooks (free)
October 24
CMA Awards
November 2
The Music of Whitney Houston
November 6
Keith Urban
November 11
Jurassic Park in Concert
November 13
How the Grinch Stole Christmas! The Musical
November 18-December 25th
Thrills and Chills…
Halloween Events
October 28-31
Are you ready for some football?…
Jacksonville Jaguars vs Tennessee Titans
October 27, 2016 at 7:25PM
Green Bay Packers vs Tennessee Titans
November 13, 2016 at 12:00PM
Denver Broncos vs Tennessee Titans
December 11, 2016 at 12:00PM
Welcome to Smashville…
Nashville Predators Schedule (NHL)
Interested in theatre? Check-out…
Something Wicked
October 20-22
Noises Off
October 15-November 5th
Feeling Artsy?
Artober Nashville
Through October 31
Curious about film festivals?
Nashville Jewish Film Festival
October 19-November 12
Nashville International Auto Show:
November 18-20