How, When, and Why to Contact Your Admissions Counselor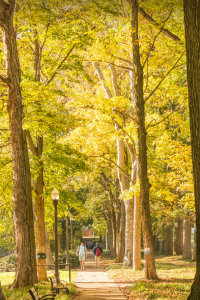 Every admissions cycle, we in the Vanderbilt Office of Undergraduate Admissions communicate with a very high volume of incredibly talented students. Since we see it as our mission to seek highly intellectually curious, academically talented students who will contribute to campus life and the community beyond Vanderbilt, we also value personal attention within the context of our high volume admissions process. Every one of our admissions counselors enjoys the opportunity to get to know students and the areas in which they work – which often takes place through email communications. We make it easy for students, parents and high school counselors to reach out with questions that may arise in regard to our community and our admissions processes. We value these interactions not as a way of measuring a student's interest in attending Vanderbilt, but because we know that these interactions help students decide if Vanderbilt is the place they want to spend the next four years of their academic journey. We value the educational spirit of a student's inquiry and strive to do our best to provide more information or ways for students to access the information they need. With all of this in mind, let's think about how, when, and why a student, parent, or high school counselor might reach out to our admissions counselors.
HOW: Email. Even though we have direct phone numbers on the website, email is typically the best way to reach out to start a conversation. We spend a significant amount of time traveling around the country and the world, hosting families on campus and reading applications – all things that require us to be away from our desks for extended periods of time. One of the tenets of our office philosophy is "responsiveness." Thus, we make it our priority to make sure we are getting you, or pointing you towards, the information you need as quickly as we are able. If you or your family feel that a phone call may be necessary, feel free to reach out via email to schedule a time to chat. No one likes a game of phone tag! You can find all of the contact information for our admissions counselors on the Find Your Counselor page of our website. We'd love to hear from you.
WHEN: Whenever you want. Remember – our office is open Monday-Friday 8:30 a.m. – 5:00 p.m. Central Time. Emails sent to us on Friday afternoons and weekends may not be answered until we are back at our desks the next week. Since we are not tracking these communications for purposes of demonstrated interest there shouldn't ever be a sense of pressure to contact us during the process. We also highly recommend that you explore the Vanderbilt website when you have questions. In many cases, the website is your fastest route to an answer. You can always contact us if you come across information you don't understand or if you'd like more information.
WHY: To gather more information. We are more than happy to clarify information you find online or in our publications. The college search process can be confusing and we are here to help demystify it to the best of our ability. We want students to be as well informed as possible as they navigate the admissions process. It's always good to remember that we are Admissions Counselors, not career services counselors, academic advisers, or current students. (If you're looking for the current student perspective, we have that covered with our Contact a Student web resource!) We will be more than willing to connect you with the offices that may be better suited to answer your questions. Just as we have provided our contact information for students and families – every office and academic department on campus also has contact information on their website as well.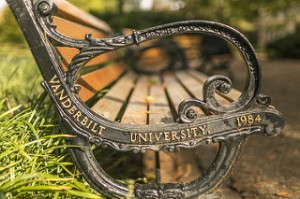 Our goal is to help you through the admissions process. Remember, we aren't tracking communications for the purpose of demonstrated interest. This means you shouldn't feel pressure to contact your counselor when you don't have questions. We know you're out there and we're eager get to know you through your application and recommendations. We welcome conversations with students and their families. Just don't forget that there are also several other ways to gather information about Vanderbilt:  you can contact specific academic departments with questions about the curriculum, or you could contact a current student about what life is like here in Nashville, or you can comment on a blog post. As always, you can find your admissions counselor here – we look forward to talking with you!