Applications Now Available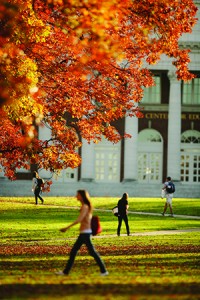 For high school seniors across the country, the college admissions process is about to get real. With applications becoming available, it's now officially the start of college application season. Seniors, it's your time to shine.
At Vanderbilt we have four ways to apply:  the Coalition Application, Common Application, QuestBridge Application, and the Universal College Application. We do not have a preference for one application method over any other, but we ask that you select one application method and complete your entire application through that system.
We offer three decision plans:
Early Decision I. Apply by November 1, 2016, get your decision by December 15, 2016.
Early Decision II. Apply by January 1, 2017, get your decision by February 15, 2017.
Regular Decision. Apply by January 1, 2017, get your decision by April 1, 2017.
You can learn more about applying to Vanderbilt through our Application QuickGuide. Also, be sure to follow the admissions blog throughout application season for insight and advice about the process. For starters, our best advice at this point is to begin the process early and learn about each of the application methods to find the one that's right for you.
As always, feel free to ask questions on the blog or contact your admissions counselor. You can also connect with us on social media at Facebook, Instagram, Twitter, or Tumblr. We're here to help you through the process!