Introducing Our Newest Admissions Counselors
In the Admissions world, we often talk about what we do in a very cyclical way. Fall travel begins once students arrive back on campus and ends promptly after Halloween. We hunker down beginning in November to review thousands upon thousands of applications from the students we met throughout the fall. We know that the inevitable big snowstorm will show its face right as we're welcoming guests to campus for one of our Black and Gold Visit programs. All winter long we look forward to seeing the beautiful flowering trees outside of our office begin to bloom right around the time we release our regular admissions decisions. We also know that every year, during the summer months, The Office of Undergraduate Admissions bids a fond farewell to former admissions officers and happily embraces new, fresh faces in the Historic Old Gym.
This year, we have four new colleagues that we would like to introduce. These four new counselors have joined our team and are already hard at work getting to know their new recruitment territories.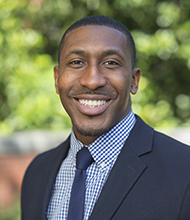 Garth Parke is a native of the Fort Lauderdale/Miami, FL area. He graduated from the University of Central Florida with a Bachelor's of Science in Business Administration. As an undergraduate, Garth held several student leadership roles, including becoming a LEAD Scholar, President of the Black Student Union, and a member of the Vice Provost Student Leadership Council. He will be working with students from Wisconsin, Michigan, Minnesota, Indiana, the Knoxville and Eastern Tennessee area. He is a member of several in-office teams including: Black & Gold Days, Anchor Days, and Programs for Talented Youth. While out of the office, Garth enjoys fitness, football, basketball, outdoor activities, volunteering, reading, public speaking/hosting live events, and exploring all that Nashville has to offer with friends and family.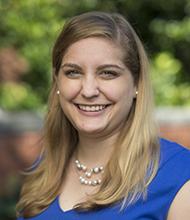 Melina Prentakis joins the Office of Undergraduate Admissions from Middleton, Massachusetts, after living in Nashville for five years. A proud "Double Dore," she has two Vanderbilt degrees to her name. As an undergraduate student Melina studied Human & Organizational Development on the Leadership & Organizational Effectiveness track. After graduation she remained at Vanderbilt's Peabody College of Education and Human Development to complete her Masters of Education in Higher Education Administration. Melina will be working with students from upstate New York, Northern Ohio, Pennsylvania and Virginia with the exception of The City of Philadelphia and Montgomery County and Northern Virginia. She will also be working with CoRPs (our Alumni recruitment team) and PreVU. When she isn't telling anyone who will listen about how much she loves Vanderbilt, Melina likes to bake, spend time with her friends, and watch Law and Order: SVU reruns.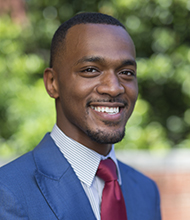 Keldrick L. Stephens hails from Decatur, Georgia, and proudly claims a Bachelor's degree in Political Science from historic Tuskegee University. While at Tuskegee, he was a member of various on-campus organizations such as University Ambassadors, Freshman Orientation, and the Volunteer Student Recruitment team. Prior to joining the Office of Undergraduate Admissions here at Vanderbilt, Keldrick worked in the Office of Admissions at Morehouse College. He will be working with ACCESS, Vandy Fan for a Day, our Admissions Blog, the AmbassaDores and he will serve as one of the liasons to the Dean of Students Office. In his spare time, he enjoys eating lots of Chick-Fil-A and learning all he can about higher education policy and practice, all while enjoying adventurous excursions. Keldrick will be working with students and families from Kansas, Missouri, and Illinois.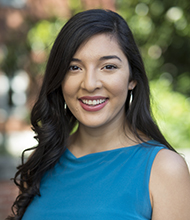 Joining us from McAllen, Texas, Arianna Yarritu recently graduated from Vanderbilt with a double major in Latin American Studies and Public Policy. During her time as an undergraduate, Arianna served as a VUceptor, AmbassaDore, and on the Executive Board for the Senior Class Fund. She also spent her senior year as a student worker in the Office of Undergraduate Admissions. In the office she will be working on our Road Show and Vanderbilt Unplugged programs, and ACCESS. Arianna will be working with students and families from Arkansas and the Panhandle, Crown, Central, and Southwest areas of Florida. In her spare time, she loves watching historical dramas and romantic comedies and dancing as often as she can.
They, along with the rest of our team, will be representing Vanderbilt at over 2,500 high school visits and college fairs this fall. You may also have the chance to meet some members of the Office of Undergraduate Admissions during the Road Shows taking place in the first two weeks of August. If you are wondering if and when we will be in your area, or you have questions about the admissions process here at Vanderbilt, please feel free to reach out to your admissions counselor directly. You can find their contact information here.