Farewell
Summer is a season full of transitions. Students leave school, and have some time for themselves. There's more time for pursuing our passions and revisiting the hobbies that are often neglected during the jam-packed school year. For those of us with friends and family preparing to venture off into the college world, we hear the tick of the clock reminding us to maximize our time before these individuals begin the new chapter in their life. Transitions are never easy for all parties involved. Yet, transitions often produce the resiliency we need to cope with the impending changes that will fill our lives.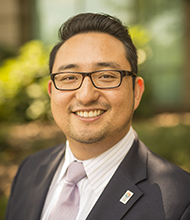 Moving to Nashville, completing my advanced degree while working at Vanderbilt has changed me. Born and raised in the Bay Area of Northern California, living in Music City has been exciting and different from what I was used to seeing, experiencing, and meeting on a daily basis in the Bay Area. Just as I was settling down and becoming accustomed to life in this ever changing city, opportunity knocked on my door and now I find myself composing my last blog entry for Vanderbilt's Office of Undergraduate Admissions. You read that correctly – I am departing Vanderbilt to pursue a fantastic opportunity at an independent high school in Northern California.
I am naturally suspicious of life's moments that seem to be synced perfectly, but after completing my advanced degree in Vanderbilt's Peabody College of Education and Human Development, it appears that the world is telling me to use what I have learned at Peabody to affect positive change in others. My fondest memories have been in the seat of a classroom on the Peabody campus, engaged with some of the most brilliant faculty in education. Whether it is finding excitement in statistical analysis (who knew learning about statistical regression could be so enlightening), researching and co-authoring a chapter on an upcoming book on academic integrity, or pondering over the history of higher education in the United States, my time at Vanderbilt has not been exclusively dictated by travel and evaluating applications but influenced by the very intellectual gifts I was seeking to promote while traveling for Vanderbilt in Northern California and abroad. I have been fortunate to have faculty from the Departments of History to Human and Organizational Development guide me in my professional development much like I envision them doing with undergraduates over four years. In many respects, I was afforded the opportunity that many admissions professionals do not get when working for a university that is not their undergraduate alma mater.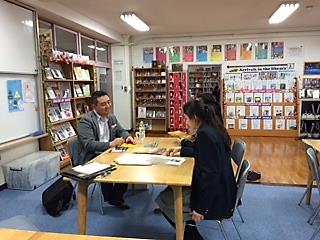 In traditional fashion, I log off with some summer food for thought as you ponder over your own impending transition. For many of you reading this blog, the transition will be from junior to senior year of high school. I recall junior year being a difficult year simply because the number of commitments seemed to exponentially increase in the span of 6 months. Senior year is filled with a consistent staccato march of good-bye-oriented activities culminating in the pomp and circumstance of graduation. You may (or may not) ever be as close to your friends as in high school– good-byes can blindside you. Opportunity knocks and we typically answer. I have always viewed the college search process as a proxy for how to deal with uncertainty in life. You can prepare and carefully align your ducks in neat rows, only to have what seems like a tornado come through and completely disrupt your plans. In this case, if you have completed a thoughtful, personalized, and meaningful college search, you will have a home. It may or may not be the one you initially expected, but you will grow personally and love your college experience. Be open-minded to differences in colleges. Push yourself to see beyond stereotypes and numbers. Universities are such exciting places; their faculty inhabitants are truly gifted intellectuals eager to impart their knowledge and uncertainties of the world to you. I believe that faculty commitment to undergraduates should always be in your list of top 5 must-haves in a college – you need look no further than Vanderbilt to see this in action.
I pack my bags and boxes with my own personalized version of Vanderbilt. I have made lifelong friends with some talented colleagues in the admissions office, traveled the world (to spread the word about Vanderbilt), bonded over meals with world class faculty, and been intellectually challenged in my views of the state of education. As a new alumnus, I invite you to continue searching for your Vanderbilt. You will likely find it is no different in structure to my experience, yet unique in whom you choose to fill the seats of advisors for your own personal, academic, and professional development. You have some wonderful candidates at Vanderbilt awaiting their call.
Enjoy your summer holidays and I wish you a very rewarding and enlightening college search. Go 'Dores!