A Day in The Life of an International Admissions Counselor
In an earlier post, we gave you a perspective on a day in the life of a traveling admissions counselor. In the spirit of summer vacation and travel, I thought I might provide some insight into my role as an international admissions counselor, as well. Here is an entry from my travel journal for a recent trip:
Day 14 of 21
I started in Seoul, have come full circle around the Asian Pacific Rim, and am ending at my final stop in Tokyo. Unlike my earlier stops where I was with fun and talented admissions officers from a number of other American universities, here in Tokyo, Vanderbilt is traveling solo.
Well, I am not completely alone. I'm staying with my relatives, contributing temporarily to a population exceeding 13 million people.  I know Tokyo well, having spent my summers as a kid in this mesmerizing city and immersed myself in what seems like a city of the future. With my jetlag dissipated, I am ready for a new adventure in the city that I love. Emboldened by three weeks of traveling around Asia, I decide to use the Tokyo metro to get around.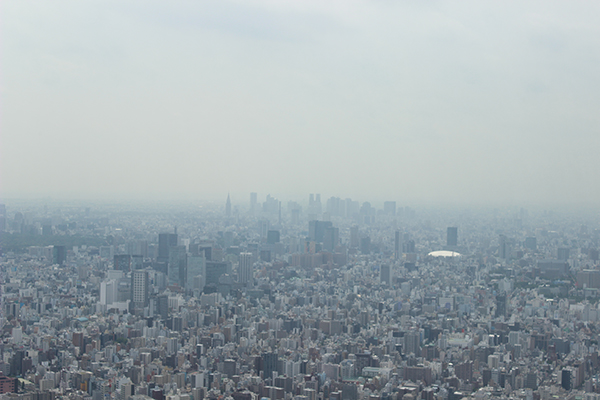 But I have come to learn it takes a village to find the high schools I am visiting in Tokyo. I consult with my grandfather who tells me that there are new lines on the metro which have reduced the number of connections I need to make to get to my first school. So as I pack my bag with the necessary Vanderbilt brochures, I make sure to have a full-charged smartphone to listen to my jams for the 1.5 hour commute and ensure I can check map apps in case I find myself lost.
When I'm alone in a city that isn't home, I find myself mumbling questions like, "Did I get off at the wrong stop?" Or "Did I miss my stop?" Meanwhile, Tokyo commuters move in what appears to be a synchronized dance. Tunnels echo the determined clacking of shoes. Everyone seems to know where they are going except for me and the occasional tourist who looks more out of place than I do. Thank goodness for GPS technology and smartphones! Despite these modern crutches, I often find myself asking a local policeman walking his beat for directions!
When I am recruiting in Northern California, I typically cluster my schools within close geographic proximity. After all, visiting schools in the Silicon Valley and the city of San Francisco isn't exactly practical on the same day. But in Tokyo, like much of Asia, visiting schools isn't that simple. In fact, I could be traveling upwards of two hours by train between school visits.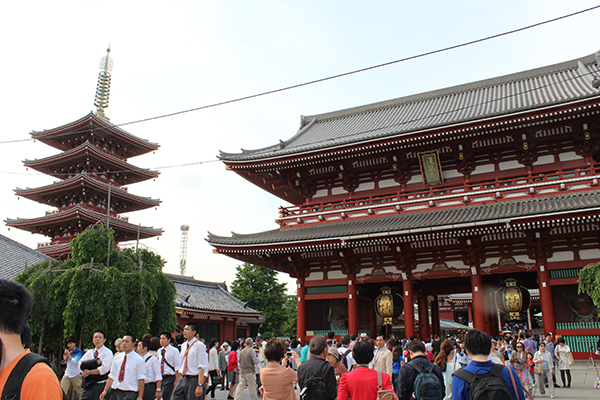 When I finally arrive at the school, I know my traveling efforts pay off. I sit down with students and sometimes parents to introduce them to Vanderbilt academics, student life on The Ingram Commons, admissions, and financial aid. I make a special point to inform them of the merit scholarship opportunities that we have as well. Some of the students I meet know what Vanderbilt offers, but in other instances they know very little about us. In this case, it is challenging for me to contain my enthusiasm to a brief 45-minute session. In my visit today, however, I was blown away by the number of specific questions thrown my way. For these students, I know that studying in the US and being thousands of miles away from home is challenging enough. The least I can do is provide them with as much information as possible so they feel they have enough information to apply!
After meeting with the students, I talk to their college counselor and inform them of any changes to our campus. I always enjoy spreading the word about Vanderbilt's many opportunities, especially in Asia. There are so many pieces to Vanderbilt and Nashville life that I know would fit the needs and desires of students in Asia. Of course while in Japan, I tell prospective students that I have my preferred market for Japanese goods and food in Nashville! (If you are hankering for some Japanese food during your visit to Nashville, check out Sonobana. It's the place I go to when I need some Japanese comfort food. They even have a little market for some imported Japanese goods.)
My days are long in Tokyo. Although we try to reach four schools a day while travelling in the U.S., it is difficult to achieve a simple three visits on public transportation. By the end of the day, I am exhausted mentally and physically. As much I try to avoid traveling during Tokyo rush hour, I often contribute to the mass of humanity trying to get home. At 6 p.m., rush hour is in full-swing. One aspect about Japanese culture that I love is the plethora of convenience stores, and grabbing a quick lunch of noodle salad and cold green tea temporarily quenches my hunger. But I am seemingly always hungry. It doesn't help to walk through the numerous food stalls displaying an assortment of both Western and Japanese food. I make it to the correct platform for the JR Yamanote Line which I know from my youth will take me home. The train arrives and I hop on – it's completely packed. I am literally pushed into the car as the doors close. There is no point on holding on to the handle; I have become a part of a massive blob of people that sway to and fro as the train advances from one station to the next. No one bats an eyelid despite being literally on top of one another. In fact, I'm sure there are people amongst us who are asleep and magically awaken only to push their way to the door when their stop approaches. I am lucky that I can experience this quintessentially Tokyo commute to say that I've done it at least once in my life.
After dinner and a full debriefing of my day with relatives, we pull out our smartphones and laptops and plan how I should tackle my day tomorrow. In the world of international recruiting, it sometimes takes the entire family to get to your school, but we ultimately get there. Not knowing what surprises lie in store for tomorrow's commute and embracing that a wrong turn is a great opportunity to see a glimpse of daily Tokyo life keeps me excited day after day. Next time you spot me on the Tokyo metro or rushing for a taxi in Seoul, don't be a stranger! Say hello and offer a good place to eat in your hometown – my colleagues and I are always open for yummy food suggestions.