A Love Letter to Transfer Applicants
Dear potential transfer applicants,
I know that Valentine's Day has come and gone, and we haven't spoken to each other in quite some time, but I just want you to know that I haven't forgotten about you.
In fact, you're all I've been thinking about lately.  As we wrap up the process of reading tens of thousands of first-year applications and shaping the Vanderbilt Class of 2018, I have been receiving more and more emails and phone calls from those of you who want to move to Nashville and bring your diverse talents and experiences to the Commodore campus.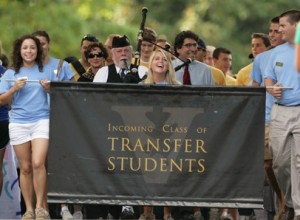 Because most of you have completed the college application process at least once already, we know that you do not need quite as much direction in that area (though of course your admissions counselors are here to answer any questions you may have).  What most of you want to know is, what will my life be like as a transfer student at Vanderbilt?  How difficult will the transition be?  How quickly will I be able to become a part of the Commodore community?  Will I get a true Vanderbilt experience in only two or three years?
In an attempt to answer these questions, we have put together some information and resources that we hope will give you an accurate picture of the life of a Vanderbilt transfer student:
Transfer Applications:  Students who wish to apply to Vanderbilt as a transfer (a student who has taken at least 12 credit hours at another college or university) will do so through the Common Application.  You can find a list of transfer-specific application requirements on our web site.   The priority deadline for transfer applications is March 15, and we will begin releasing decisions on a rolling basis in mid-April.
Financial Aid:  Students who are admitted as transfers receive the same need-based financial aid consideration as our admitted first-year students: we are committed to meeting 100% of demonstrated need for all U.S. citizens and eligible non-citizens through the use of grants, scholarships, and work study (not loans).  You can find more information on our financial aid process and application requirements on the Financial Aid site.
Credit transfer:  The Office of Undergraduate Admissions does not evaluate transfer credit; instead, this process is completed by faculty in your intended area of study after the application and admissions process is complete.  You can estimate how much of your credit will apply and where by exploring the Vanderbilt Course Catalog.  If you find a Vanderbilt course that appears similar to one you took at your current institution, you will likely receive credit for that class – though of course there are no guarantees.
Transfer Housing:  Vanderbilt employs a four year on-campus living requirement for all of its undergraduate students – including transfers.  Students who are admitted through the transfer process will be prompted to apply for housing in early summer and will have the ability to choose from a variety of upperclassman housing options.
Class registration:  Transfer students will register for their fall courses in early June, with the help of their assigned academic advisers.
Academic advising:  All Vanderbilt students are offered a number of academic support services, including the assignment of an academic adviser.  You can find more detailed information on the advising process by reading this crusty old blog I posted back in 2012 – and don't worry, all of the information is still correct.  Students also have access to the Tutoring Center and Writing Studio, both of which are located in the newly renovated Alumni Hall, where I'm writing this blog right now!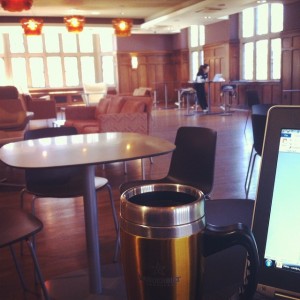 Transfer Student Orientation:  New transfer students will take part in Transfer Student Orientation in mid-August, right after move-in day and throughout the first week of classes.  This program will help to connect you with other transfer students, orient you on campus, and provide the support you need to hit the ground running during this exciting transition.
Student organizations:  Student involvement is a hallmark of the Vanderbilt community, and students who are admitted through our transfer application process end up in Nashville in part because they have proven themselves to be active leaders at their current institution and on their high school campuses.  The best place to find out how to get involved is at our annual student organization fair, which takes place every August on The Martha Rivers Ingram Commons.  You can also explore all of our 510+ student organizations online right now through the Anchor Link website.
For a more in-depth look at the life of a Vanderbilt transfer student, check out these posts on our Inside 'Dores student blog.