What's Happening On Campus
The first thing you should know about life on Vanderbilt's campus is that there is never a dull moment.  With over 510 student organizations, 68 academic departments, 16 varsity athletic teams, and a newly renovated student recreation and wellness center, there is literally always something going on, which means our students are constantly involved in the campus community both in and out of the classroom.
To give you an idea of what we mean, we've put together just a few highlights from the University Calendar.  Below you will find a list of events taking place on campus this week: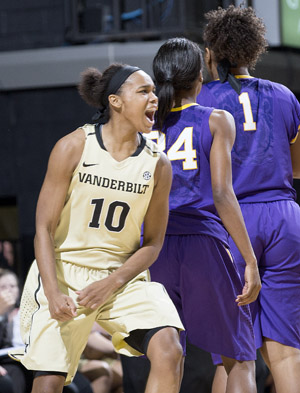 Sunday, January 19
12:00 PM: Men's Tennis doubleheader v. Belmont and Marquette
1:00 PM: Women's Basketball v. #14 LSU
1:00 PM: Fritz Eichenberg – Artist of the Book (Fine Arts Gallery exhibit)
4:30 PM: Zumba Group Fitness Class at the Vanderbilt Recreation and Wellness Center
6:00 PM: Miss Black and Gold Pageant, hosted by Alpha Phi Alpha Fraternity, Inc
7:00 PM: Blair School of Music's Concerto Competition Finals
9:00 PM: Hank Hangout on The Martha Rivers Ingram Commons
Monday, January 20
9:00 AM: George Washington and Medicine (Eskind Medical Library exhibit)
10:00 AM: Nashville Freedom March and Freedom Ride
10:00 AM: The Women of Auschwitz (Ingram Studio Art Center Gallery exhibit)
12:00 PM: MLK Lunchtime Symposium featuring Elliot Ozment
1:15 PM: Afternoon Teach-Ins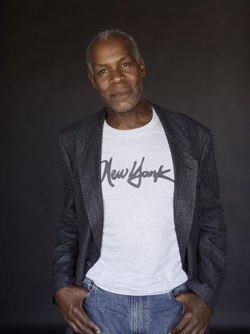 6:30 PM:  MLK Day Keynote: An Evening with Danny Glover
8:10 PM: MLK Day Candlelight Vigil
Tuesday, January 21
10:00 AM: American Red Cross Blood Drive
2:00 PM: Opening Dores: The Business of Healthcare
5:30 PM: Turbokick Group Fitness at the Vanderbilt Recreation and Wellness Center
6:30 PM: From Moral Combats to Immortal Peace
8:00 PM: Blair presents Isabelle Faust with Alexander Melnikov
Wednesday, January 22
12:00 PM: Questioning the Future of International Investment Arbitration with Eric Blinderman
12:00 PM: World on Wednesday, Study Abroad: A Transformative Experience
7:00 PM: Masala SACE Diwali DVD Viewing Party
7:30 PM: International Lens presents Traveling Light
8:00 PM: Men's Basketball v. Ole Miss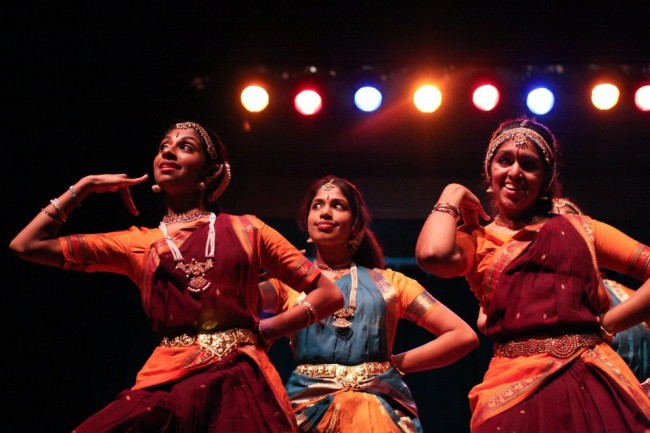 Thursday, January 23
12:00 PM: The Creation of the Civil Rights Lawyer with Kenneth W. Mack
12:30 PM: West End Synagogue's Rabbi Joshua Kullock Talk
7:00 PM: Visiting Writers Series presents Christin Schutt
7:30 PM: McGill Coffee House Open Mic Night
7:30 PM: Israeli Folk Dance Lessons
Friday, January 24
8:30 AM: JETLaw Symposium: Eligibility from Computer Code to Genetic Codes
12:00 PM: Women's Track Indoor Invitational
7:00 PM: Tightropes and High Hopes, Ringling Bros. Barnum and Bailey Circus
7:30 PM: Fourth Fridays with Spoken Word
8:00 PM: Blair School of Music Student Showcase
9:30 PM: Fun with Fanny! on The Martha Rivers Ingram Commons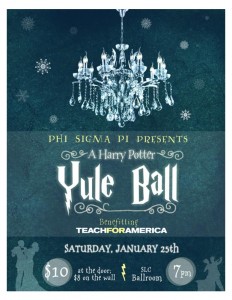 Saturday, January 25
8:00 AM: Commodore Classic Mock Trial Tournament
1:30 PM: Vanderbilt writing professor Peter Guralnick discusses "How Waylan Jennings Changed My World" at the Country Music Hall of Fame
7:00 PM: Harry Potter Yule Ball
7:30 PM: Knowing the Neighborhood: Cohen Gallery Viewing
As I said, these are merely a few examples of the many diverse events taking place on campus just this week!  For even more, or to find out what's happening when you make your own campus visit, check out the Vanderbilt University Calendar.