Application FAQs
It looks like we're creeping up on that application deadline – again!  Because many students, counselors, and teachers have had difficulties with the Common Application, we have extended the application deadline to January 15, 2014. We know that many of you have taken advantage of the extra time to complete your applications, and we also know that many of you have some remaining questions about this process.  Below you will find a list of the most frequent questions we have heard from you over the last several days:
Should I send in an art supplement/writing sample/research abstract/resume to enhance my application? We do not evaluate art supplements (CDs, portfolios, etc) as part of our application evaluation process.  If you would like to send in a document to be added to your file, such as an additional writing sample or research abstract, you are welcome to do so.  However, it is important to note that these items very rarely, if ever, make an impact on a student's chances of admission, and it is still much more important that these activities be documented in the extracurricular activities list on the Common Application.
What is the School Report, and how does my counselor complete it? The School Report is a form that is sent electronically to your guidance counselor when you input that counselor's email address in your portion of the Common Application.  If your counselor has not received the form, check to be sure that you entered his/her address correctly.  Any further difficulties should be addressed by the Common Application Help Center.
How do I set up an alumni interview? Once you submit your Common Application, you will receive an email from our office with instructions on how to set up your interview.  This email may take a few business days to get to you, but trust me, it's on its way!  Keep in mind that alumni interviews are entirely optional, and the inability to complete an interview will not hurt your chances of admission in any way.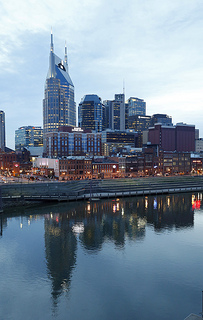 Will you be extending the notification date since you extended the application deadline? At this time we have not decided to change any of our notification dates.  Early Decision II applicants should still receive their admissions decisions by mid-February, and Regular Decision applicants will hear by April 1.  As always, keep an eye on this blog and your email account for further updates.
Will you be extending financial aid or scholarship deadlines? We have extended our priority deadline for Regular Decision and Early Decision II candidates to submit the CSS Profile to January 15, 2014.  The priority deadline for the FAFSA is still February 3, 2014.  The Cornelius Vanderbilt and Chancellor's Scholarship deadlines have also been extended until January 15; the Ingram Scholarship deadline has already passed.
My testing center was closed for weather and the test was delayed, will you still accept my score? We are working with students who have been affected by weather-related closings on a case-by-case basis.  If you are concerned that your test scores will not arrive in time due to a delayed testing date, please contact your admissions counselor.
I am scheduled to take a standardized test in January/February. Will you be able to review the scores for admissions? If you take the SAT or ACT after the application deadline and would like to submit these scores, you are welcome to do so.   There is no guarantee that we will be able to take these scores into account when making your admissions decision, though sometimes it is possible.  If you significantly improve your score and are worried that it was submitted too late to be considered, it would be a good idea to get in touch with your admissions counselor to discuss this update.
I've already submitted ___, why does my MyAppVU show that it's still missing? Keep in mind that it may take multiple business days for a submitted application item to be processed in our system and marked "complete" in your MyAppVU account – even longer if the item was submitted via postal mail.  If enough time has passed to get you truly worried, you can either resubmit the item or contact your admissions counselor to discuss your next steps.
Is it okay if my teachers/counselor did not get their pieces in by the deadline? Yes. We understand that students often have little control over when teachers or counselors are able to submit their recommendation letters or official reports, so we will likely continue to accept these items a few days after the deadline.  However we strongly encourage you to do your best to make sure everything is done by the 15th – for your sanity as well as ours!
I am/my counselor is still having issues with the Common Application.  What happens if I my items are not submitted by the January 15 deadline? We will continue to work with students, parents, counselors, and teachers who are having difficulties with the application on a case-by-case basis once the January 15 deadline has passed.  Stay calm, stay in touch with your admissions counselor, and continue to work with the Common Application Help Center to get your issues resolved.
I have a question that is not addressed by this blog!  What do I do? Please direct all other questions regarding your application to your assigned admissions counselor.