Midterm Fall Sports Update
With homecoming and Fall Break now in the rearview mirror, we've entered the stretch of the fall semester when Vanderbilt students get a reality check in the form of midterm exams. In the same spirit, here's a quick midterm check-in on the progress of Commodore student athletes this semester.
Golf
While VU alum Brandt Snedeker was busy competing in the FedEx Cup earlier this fall, current Commodore men's and women's golf teams have been hard at work with their own tournament play. Earlier in the semester, VU beat Duke 4 to 1 in match play at the DICK's Collegiate Challenge Cup. This past weekend, sophomore Jenny Hahn finished as the individual runner up while leading the women's team to an overall second place finish at the Tar Heel Invitational.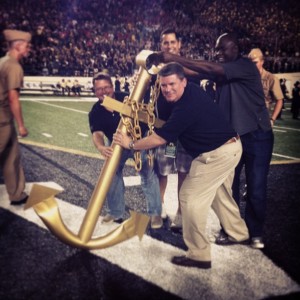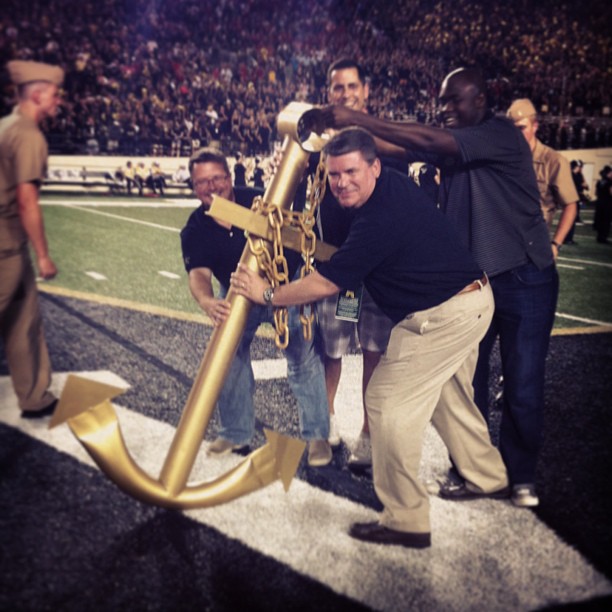 Football
The football season began with members of the Office of Undergraduate Admissions dropping the ceremonial anchor before kickoff of the first game.  With a 3-and-3 record, the first half of the season has had its ups and downs. One highlight of the season so far is the play of senior receiver Jordan Matthews. Not only has Matthews set new Vanderbilt records for career receiving yards and career touchdowns, but he is also on the cusp of breaking SEC records for career receptions and receiving yards.
Cross Country
This fall, women's cross country welcomed the No. 5 recruiting class in the nation onto the team.  First-year Commodores Reagan Anderson, Carmen Carlos, and Courtney Kriegshauser have made an immediate impact, helping the team run solid races this fall, most recently at the Greater Louisville Classic. You can learn more about the cross country team, including junior Rebecca Chandler's pre-race music routine and sophomore Lily Williams's favorite Nashville restaurants, at vucommodores.com.
Tennis
The women's tennis team finished last weekend's June Stewart Invitational with an impressive 9-1 record in doubles and a 17-6 mark in singles play. Meanwhile, the men's tennis team is in the midst of the ITA Regionals this week in Knoxville. Sophomore Rhys Johnson won his match on Sunday, and now advances to the quarterfinal round.  Earlier this month, Johnson's teammate Gonzales Austin advanced to the semifinals of the 2013 Saint Francis ITA All-American Championships with a four-hour marathon victory which guaranteed him a spot at the USTA/ITA National Indoor Championships in November.
And if the current action isn't enough for you, just remember there's even more VU sports around the corner. The Commodore bowling team is No. 2 nationally in pre-season rankings, the VU baseball team opens fall practice this week, and Memorial Madness is just around the corner.