What We're Listening To: Road Trip Soundtrack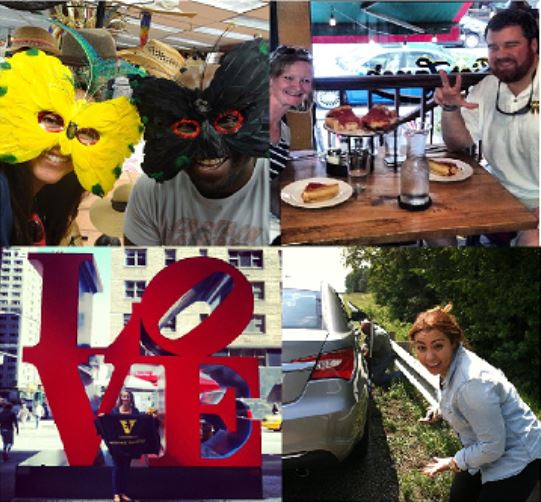 Hello from Gate C6 in the Nashville International Airport!
Now that September is well upon us, all of our admissions counselors have hit the road, traveling to high schools, college fairs, and community based organizations all over the world in search of the Vanderbilt Class of 2018.  I am about to hop on flight #3 of the 14 I will be taking to Texas and back over the next few weeks.
Just because we're exploring other parts of the globe, however, doesn't mean we've left our Music City roots behind.  In honor of this two-month span we affectionately call Travel Season, we would like to present you with the road trip installment of our "What We're Listening To" series.  Several of our admissions counselors have submitted the songs below as their go-to tracks when they need to get pumped up for a long and eventful day on the road.
We hope you enjoy the mix we have compiled – and who knows?  Maybe some of you will even jam along with us as you take your own road trip to visit our beautiful campus this fall.
Safe travels to everyone!