PreVU 2013 Wrap Up
We've had a great summer at OUA, adding new members to the team, planning Road Show events in over 40 cities for August, and even finding time to listen to our favorite summer jams. And in the midst of it all, we've hosted over 3,800 visitors at our ten PreVU open houses. The PreVU team wants to pass along this note of thanks to all of the visitors: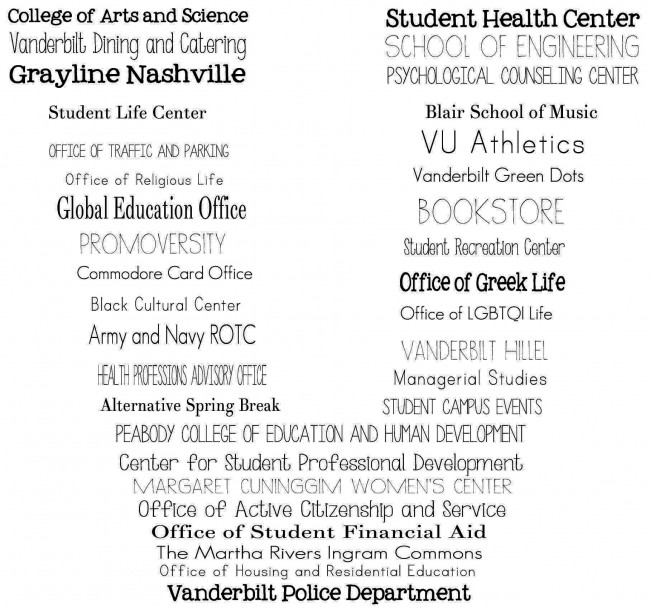 Thank you to the students and families that traveled to attend PreVU! We're grateful that you took the time out of your busy schedules to visit us, and we hope you will strongly consider Vanderbilt as a place to call your college home. Please let us know if you need any assistance during your college search process.
Go 'Dores!
The PreVU Team – Ferrell Armstrong, Lindsey Holden, Laura Sensenig, Adrienne Spraggins, and Julianna Staples
P.S.  Take a look at the Storify slideshow below for some of our best student-created memories of this year's events!