Introducing Our Newest Counselors
I've said it before, and I'll say it again: I have the greatest job in the world.  As an admissions counselor, I get to travel all over the country every fall meeting hundreds of brilliant, ambitious, and highly accomplished high school students and sharing information about my own alma mater.  I then get to review these students' incredibly impressive applications and play a role in shaping the community of an institution whose mission and values I strongly believe in.
Most importantly, I love the people I work with.  I have the privilege of recruiting and selecting Vanderbilt students alongside 26 other counselors who are equally passionate about this institution and the opportunities it provides.
Last week the OUA family got a little bigger, with the addition of Jay Watson, our new Interactive Project Strategist, and three new admissions counselors.  Jay has already made his blog debut, and you will be seeing quite a bit more of him and his valuable insight in the coming months.  We would now like to take the opportunity to introduce you to our newest counselors: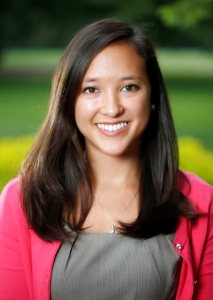 Annalise Miyashiro hails from the windward side of Oahu, Hawaii and holds a B.S. in Human & Organizational Development from Vanderbilt's Peabody College, and a master's in teaching from the University of Hawaii.  She spent the past two years teaching 10th grade English and coaching cheerleading in central Oahu through Teach for America.  While at Vanderbilt, Annalise was president of the Panhellenic Council, a tour guide, VUceptor, and member of the university's premier hip hop dance team, VIBE.  She will be working with students in DC, Maryland, Virginia, and parts of Chicago, as well as assisting with Black and Gold Days, Vanderbilt and You events, and our CoRPs alumni programs.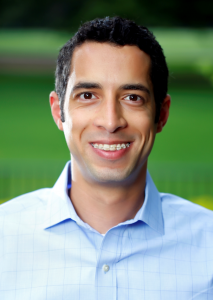 Leslie Sanderfur has arrived at Vanderbilt from the University of Tennessee, where he worked in undergraduate admissions for five years after graduating from UT with an MBA and a B.S. in education.  He has also served as a social worker and a youth basketball coach in Knoxville, his hometown.  He will be working with students from Atlanta, Chattanooga, and South Florida (not including Dade County), as well as helping with our MOSAIC Recruitment Weekend and building relationships with community-based organizations.  He lives in Nashville with his wife and 2-year-old daughter and spends his free time drinking coffee and running 5Ks (usually not at the same time).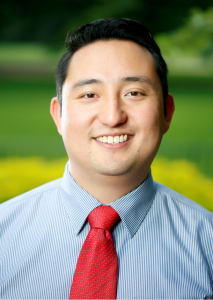 David Lazo is from Concord, CA and attended the University of California, Berkeley where he majored in political science. Before coming to Nashville, he worked for seven years at Stanford University, most recently as Assistant Director of Admission, where he oversaw a substantial portion of their international recruitment.  At Vanderbilt, he will be working with students in Northern California and Southeast Asia and assisting with Visitor Services, MOSAIC, and Vandy Fan for a Day. He spends his free time reading crime thriller novels and impressing everyone with his ability to speak Danish.
Please join us in welcoming the newest members of our team, and feel free to reach out to Annalise, Leslie, or David if you attend high school in their territories.  To learn more about the rest of us and find out who will be reading your application, check out the admissions counselor page.