Summer in Music City
The summer months are typically known as fairly quiet ones on most college campuses, and Vanderbilt's campus is no different.  Nearly all of our undergraduate students are either home resting or pursuing research and service experiences all over the world during the break, which leaves our 330 acres here in Midtown relatively empty.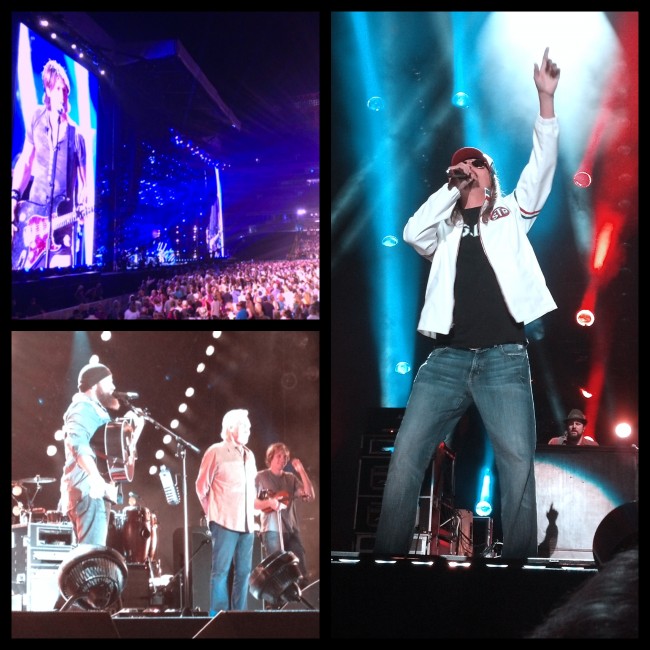 That does not mean, however, that the world of Music City beyond our campus is taking a break as well. Summer in Nashville brings community activities, farmers' markets, food trucks, movies in the park, and of course, live music.  In fact, two of the country's largest music festivals took place in middle Tennessee just a few weeks ago.
The 2013 CMA Music Festival kicked off on June 6 and featured (literally) hundreds of country music artists performing at 12 venues around Nashville, including LP Field, Bridgestone Arena, and the brand new Music City Center.  Headliners included Taylor Swift, Lady Antebellum, Zac Brown Band, Randy Travis, Ricky Skaggs, and many, many more.  The festival first took place in 1972 and now dominates downtown Nashville for four days every summer.  Tickets are already on sale for the 2014 event, which will be held on June 5-8 (and would be a great complement to a Vanderbilt campus tour!).
Just a few days after CMA Fest wrapped up, the Bonnaroo Music and Arts Festival began in Manchester, Tennessee, one hour southeast of Music City.  Bonnaroo features music, film, and comedy performances on ten stages set throughout 700 acres of farmland, on which most attendees camp out during the festival.  Performers this year included Paul McCartney, Mumford and Sons, R. Kelly, Wu-Tang Clan, The National, Macklemore, and comedians Daniel Tosh and Bob Saget.  There were 150 total performances for over 80,000 campers.
CMA Fest and Bonnaroo are just two great examples of the over 20,000 live music performances that take place in Nashville every year, and these performances span every musical genre known to man.  The effects of this environment manifest themselves on campus from our annual concert events to the performance opportunities offered through the Blair School of Music.  Explore the Nashville page of our website for more information on Music City, and check out the Visit Music City site for updates on future events!