Why VU? The Wendi Wang Bonus Track
First of all, happy May 1 everybody!  For many of you high school seniors out there, today is the day on which you get to breathe the biggest sigh of relief of your life – not only are you going to college, but now you know where you will be going!  From this point on, you can leave the stress of indecision behind and focus on the excitement of the coming years.
For those of you who are still anticipating news on your wait list status, working with financial aid to finalize your packages, or in the midst of the transfer admission process, hang in there!  Have faith that the end is near and that you will have a fantastic college experience no matter where you end up.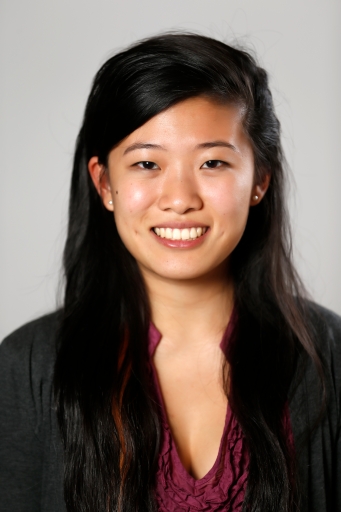 In celebration of this glorious day, and in support of those still weighing their options, we offer you one extra Why VU? post from Vanderbilt sophomore Wendi Wang (we'll call it the bonus track).  Wendi hails from Cleveland, OH, and has declared a major in Medicine, Health, and Society, one of our many interdisciplinary majors within the College of Arts and Science.
What were your deciding factors in choosing to enroll at Vanderbilt?
After attending the MOSAIC Multicultural Recruitment Weekend as a prospective student in my senior year of high school, it became apparent to me that there are more student organizations here at Vanderbilt than I could ever ask for, and the best part of it was that many of them were started by students themselves. This told me that Vanderbilt students are passionate about their interests and that they really embrace their cultural identities. Not only that, but they are also incredibly welcoming and non-exclusive. While visiting Vanderbilt, the current students would constantly be greeting us and telling us to come to Vandy—I had never seen such joy from any other school I visited. The students here can't imagine themselves being anywhere else, and that's what really set Vanderbilt apart for me–I could see myself as a student at this school.  I knew Vanderbilt was right for me!
What surprised you about Vanderbilt?
At a school with almost 7,000 undergraduates, I didn't expect to get so much interaction with professors. But not only do professors love to be around their students– they also genuinely care about the success of each and every one of their students. If you can't attend their office hours because of conflicting schedules, they are more than willing to try to accommodate your schedule. I have also had multiple professors stay at school until late in the evening to hold review sessions and seminars. It's truly an honor to be taught by professors who have such a passion for what they do.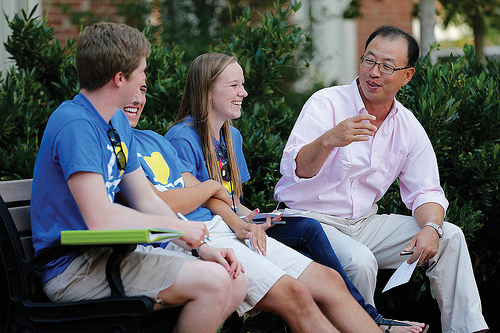 Tell us about one or two significant academic experiences you have had here at Vanderbilt.
One of the first classes I took at Vanderbilt was a political science class. As a pre-med student with practically no background in political science, I thought it would be an interesting and enlightening experience. The professor was John Geer, one of the most knowledgeable and wise individuals I have encountered, and he taught me to think critically and logically. What I love most about the classes at Vanderbilt is that professors teach us the basic facts and concepts, but also stretch us intellectually, and they ask us to apply our knowledge to real-life situations. It's not about spitting out memorized information, and because professors stick to this mentality, I have learned to take a new approach towards learning—by looking at the bigger picture.
Tell us about some opportunities you have taken advantage of outside of the classroom while at Vanderbilt.
My most beloved extracurricular is being part of the executive board of MOSAIC, since it's something that directly affected me when I was in high school. However, I'm also secretary of Vanderbilt's Society of Asian Scientists and Engineers and a host for VU's 'Dore for a Day program, through which I show a prospective student around campus and take him/her to class. I also just recently joined a sorority and I'm a member of the Asian American Christian Fellowship at Vanderbilt. In addition, being a Chancellor's Scholar offers me even more opportunities; I have been able to meet some really amazing and talented students through the activities of this program, such as ice cream socials, fall gatherings, cultural show outings, and annual dinners. I will also have an opportunity to study aboard next summer.
What is your favorite thing about living in Nashville?
My absolute favorite thing about living in Nashville is that I get all the perks of being in a big city without actually being in a big city. Nashville isn't nearly as populated as New York City or Chicago, but it still offers just as great of a social scene. If you go downtown during the weekends, the streets are filled with not just college students but also local residents and families. At night, the city lights up and you can hear all sorts of live music performances coming from every which way. Being from Cleveland, I must admit that Nashville offers a taste of a slightly different culture, but I simply can't ignore the fact that it is such a beautiful and vibrant city. It's no wonder that Nashville has quickly risen in the ranks to become one of America's most beloved cities!
If you could give one piece of advice to high school students making their college decision, what would it be?
I think a lot of times students forget that being a college student is a huge accomplishment. You may not feel that way when you get your first subpar grade on a test and it might be easy to get discouraged, but remember that you're in a pool of exceptionally talented students. Don't forget to take a step back and look at all the things you did to get here; you are at the college of your choice for a reason, and there's no doubt that you earned your spot. The admissions counselors clearly believed in you, so believe in yourself! You have the ability to do great things—don't let a small setback put a damper on your attitude.