Campus Visits 101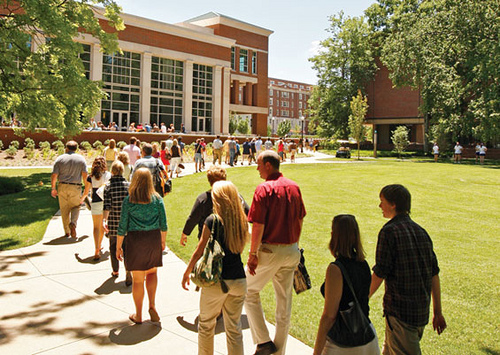 I know that summer does not officially begin until mid-June, but the signs of this glorious season are already beginning to appear.  The temperatures are creeping up, the events of commencement have come and gone, and campus is quiet – for the moment.
For many high school students, summer presents an excellent opportunity to begin (or continue) making official visits to college campuses.  Whether you are a rising senior making your final decisions about where you will be applying this year, or a rising sophomore just dipping your toes in the water for the first time, campus visits are a fun and invaluable way to get a better idea of what you want in a college experience and which schools are able to meet those needs.
Here at Vanderbilt, there are multiple campus visit programs for which you can register during the summer months.  Rising seniors can still sign up for one of our 10 PreVU programs, which include a campus tour, student panel, organization fair, academic sessions, and lunch at The Ingram Commons.  Younger students, or those who cannot make a PreVU date, can also register for any of our daily information sessions and campus tours.
We know that Vanderbilt is likely not the only university you will be visiting in the coming months, and we also understand that these visits, especially when made one after another, can be very overwhelming.  In order to make this summer as stress-free and informative as possible, we have provided below our top 10 tips on how to make the most of your campus visit experiences:
1)      Register, register, register.  If you are attending an official campus visit program, make sure to reserve your spot as soon as possible, and do not make travel plans until you do!  If a program is already full, ask if there is a wait list available, but try to avoid showing up for a program without having reserved a place ahead of time.
2)      Do your research.  While you will inevitably learn a lot about the school during your visit, it will help to know the basics of the academic offerings, extracurricular opportunities, and admissions process before you arrive.  This will allow you to ask much more in-depth and important questions during the visit itself.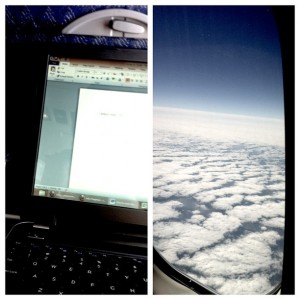 3)      Come with questions.  In the course of researching the schools you are going to visit, you will likely come up with a few things that you would like to know but cannot find the answer to on the website.  Write these questions down and bring them with you, so you don't forget to ask.
4)      Write down the answers.  On the same "you may think you'll remember but you probably won't" point of Tip #3, bring a pad of paper and pen to the information session and jot down the answers to your questions, along with any other pertinent information you come across.  When you are comparing your options 11 months from now (or longer), you will be grateful to have detailed notes on the things you value in a college experience.
5)      Get some face time with an admissions counselor, but only if you need it.  Vanderbilt does not factor the number of times you knock on our door into the admissions process, so simply setting up a meeting if you do not have anything to discuss will likely not be helpful to you.  However, if you have specific questions about your application, or if you think of additional questions during the tour that cannot be answered by the guide, stop by the office and ask to speak to one of the counselors before you leave.  That's what we're here for!
6)      Keep an open mind.  Even during the most extensive campus visit program, you are only getting a small slice of what life at that school will really be like.  Do not let an interaction with one student tour guide, the business of the admissions office, or even a day of bad weather shape your entire impression of a college.  Speak to as many current students and staff members as you can while you are there, and make note of how diverse their own personal experiences are.
7)      Get a true academic experience, if possible.  Ask about class visit options while you are making your initial plans, or contact a faculty member in your academic area of interest to ask about setting up a meeting.  Of course these opportunities may be less available in the summer, but it never hurts to ask.  In this, as in all other things, plan ahead!
8)      Eat on campus.  I still maintain that a school's quality of dining should at least be in the top 10 things to consider when deciding where you are going to live, sleep, learn, and eat for the next four years of your life.  If an on-campus lunch is not included in your official visit, ask what on-campus dining options are open and check one of them out.
9)      Go off the beaten path.  The official admissions information session and tour are crucial parts of your visit experience, but they should not be the only parts.  Wander campus on your own, strike up conversations with students, peek your head into a classroom or two, and take a spin around the library.  Check out the university calendar and athletic website before you arrive to see if there are any games, concerts, or other student events going on that you can fit into your schedule.
10)   Can't visit?  Never fear! While a physical visit is one of the very best ways you can get a personal feel for a college campus, you will likely not be able to visit every school which looks interesting.  Luckily, most of the information you would get in the information session can be easily found on the admissions website, and virtual tours are a great feature for those who want to know what campus looks like but cannot make the trip to see it themselves.  Have questions?  Simply call or email your admissions counselor, and we will be happy to help.  It's the next best thing to being here!