Let Vanderbilt & You Help You Decide
Guest Blogger: Dustin Lynn, Senior Admissions Counselor | CoRPs Coordinator
If you're like me, making decisions does not come easily to you – a fact that makes my job as an admissions counselor all the more difficult. Every time I must make a decision, my mind goes into overdrive trying to understand all aspects of the problem, inventing new options, and overanalyzing every side of the issue. One example of this paralysis by analysis was my recent struggle to select a summer vacation destination. Each summer, my best friend and I embark on a joint vacation. This year, we were torn between New York City and Washington, D.C. After many phone calls, dinner discussions, and text messages, we finally made a decision: We're just going to both cities.
As a newly admitted college student, you only get to select one college to attend, and we want to help make your decision to attend Vanderbilt an easy one. One of the strongest elements of the Commodore experience is the sense of community at Vanderbilt, and we will be taking a sneak peak of that experience across the globe this April in the form of our Vanderbilt & You receptions.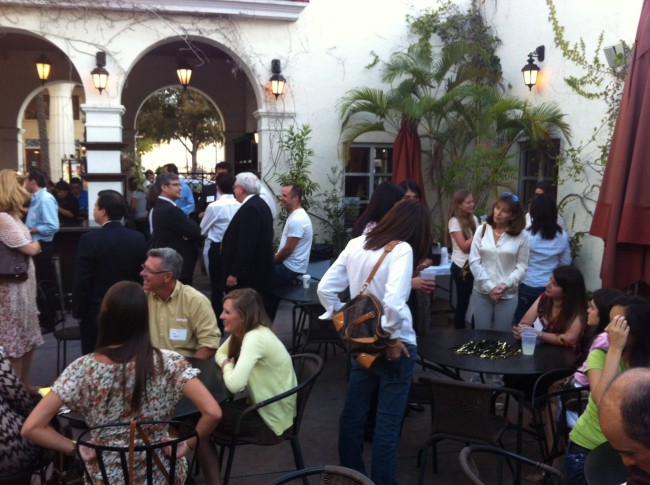 Vanderbilt & You receptions invite admitted students to connect with other new Commodores from their areas while chatting with Vanderbilt alumni and admissions representatives. VU & You events provide a welcoming venue to ask the tough questions as you make your final decision. Admissions representatives will answer any lingering questions you may have – whether they concern our excellent academic programs, The Martha Rivers Ingram Commons, what it's like to live in Nashville, or anything else related to becoming a Commodore. You'll also get the opportunity to network with alumni and see where Vanderbilt has taken them since graduation. Perhaps most importantly, you'll get the opportunity to meet other students in Vanderbilt's Class of 2017. Who knows – you might even find your future roommate!
Search for a Vanderbilt & You program in your area and register today.
I realize that selecting a summer vacation destination and deciding on your dream college are two dramatically different issues. To help you conquer the decision process, we hope you'll use VU & You as an opportunity to get a snapshot of the Commodore experience and discover why so many students and alumni from your area knew that VU was the right decision all along.